We love
Victoria Justice
- she's been a cover star on TG loads of times, and every time we've met her she's been super friendly, kind and absolutely choc-full of star power!
Recently Victoria shared a photo of her cup of tea (sounds random, but wait!) and on the tea-bag were some super wise words: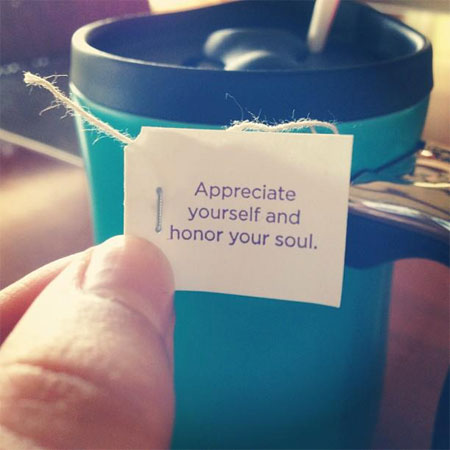 We love this! It means that you're just wonderful the way you are - always be true to yourself.
Wise words!