So, you've read our awesome story on fortune telling in the April edition of TG and you want more? Welcome!
Here's some more info on palmistry, which we're sure you've mastered by now.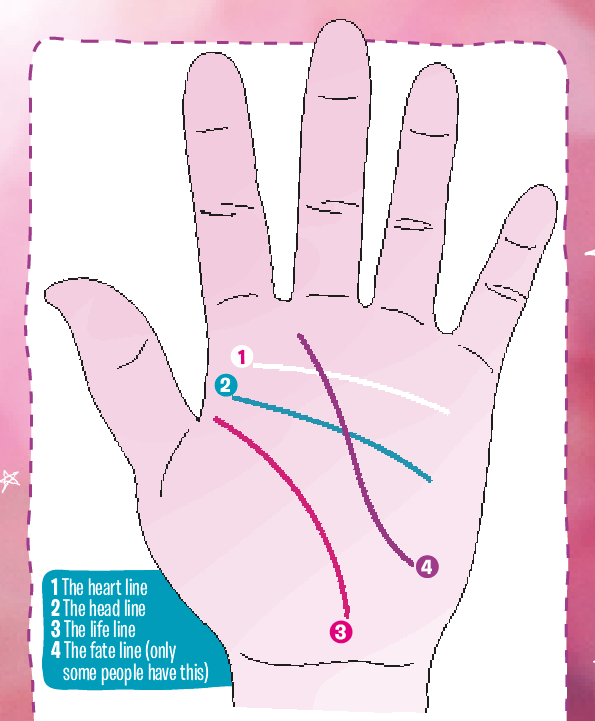 We've already shown you how to interpret the life line in the mag (check page 57), but here is a refresher!
THE LIFE LINE
If:
-It's long and deep, you have heaps of energy.
-A semi-circle, you're a strong character.
-There's a break, you'll have a big change in your life at some point.
Here are the rest!
THE HEART LINE
If it:
-Begins under your index finger, you are very content.
-Begins under the middle finger, you can be naïve and gullible.
-Touches your life line, you're very sensitive.
-Is long and curvy, you're good at expressing emotion.
THE FATE LINE
If it's:
-Deep, fate is very important in your life.
-Broken, external forces will have a big part in your life.
-Starting at the thumb, family and friends are very important to you.
THE HEAD LINE
If it's:
-Short – you like exercise and being healthy.
-Curved – you're creative.
-Wavy – you don't pay attention very well.
-Straight – you're a strong thinker.
What does your palm say about you? Tell us in the comments below!