If you're a fan of
Elena of Avalor
then get excited because there's a new character coming; her younger sister Isabel!!! The best part is she's voiced by
Jenna Ortega
who played Harley on
Stuck in the Middle
!
Princess Isabel is described as a "budding inventor" so we're guessing she's going to get up to some whacky creations that ~maybe~ go a little wrong and Elena's going to have to lend a hand.
Obviously Jenna is thrilled to be voicing the princess. She's said this about the role: "I always wanted to be a Disney princess, so to be able to be a part of
'Elena of Avalor'
and voice Princess Isabel is a dream come true. I love her creativity and determination…and we both love our sisters!"
Here's what Isabel looks like…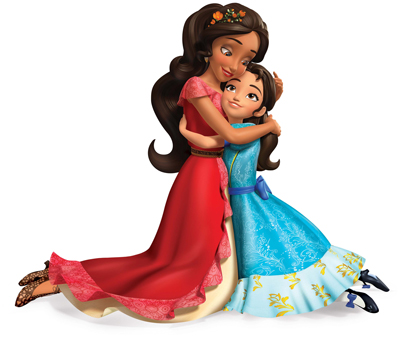 Images: Disney
We can't wait to see her princess gown!