The 2016 Olympics have seen HEAPS of Aussie girls win gold! Obviously we're proud of all the medal winners (boys, girls, and everyone from another country) but let's celebrate the major girl power that got these ladies their shiny #1 trophies!

WOMEN'S RUGBY SEVENS
Did you know this is the very first time Rugby Sevens has been an Olympic sport?! And how cool is it that our women's team became the first gals to win the gold?! Beating New Zealand 24-17, we are SO proud of them!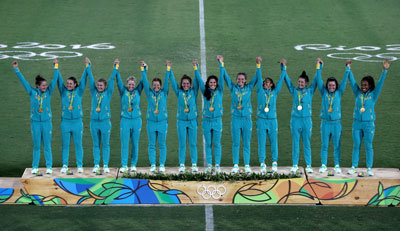 CHLOE ESPOSITIO
24-year-old Chloe really went the extra mile to earn her medal. She competed in the modern pentathlon (that's a race of swimming, fencing, running, show jumping AND pistol shooting) which is SUPER hard. She started the last leg in 7th place and ~still~ finished first!!!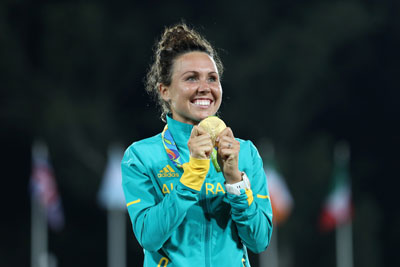 WOMEN'S SWIMMING RELAY
Relays are all about team work! And this AMAZING Aussie team saw Cate Campbell, Bronte Campbell (yep, two sisters!), Emma McKeon and Brittany Elmslie blitz the competition together and take home gold!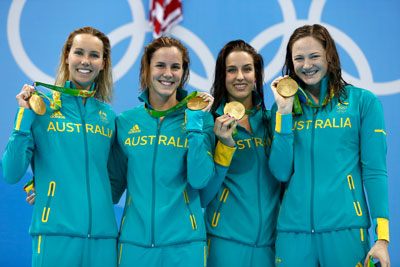 KIM BRENNAN
Kim made Australia proud by getting our first gold medal in rowing in EIGHT years! Competing in a singles event called sculls, Kim was a stand out from the start and finished the race in a speedy 7:21.54 seconds!!!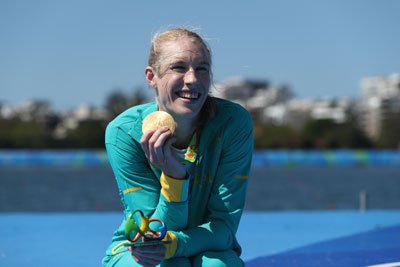 CATHERINE SKINNER
Trap shooting isn't a sport too many know but thanks to Catherine we definitely know it! Bringing home the gold was as simple (lol) as hitting 12 out of 15 targets. Cath could barely believe she'd won! You go girl!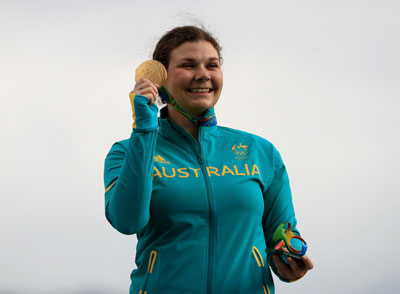 All Images: Getty