Have you ever tried to teach your dog a trick TGs? It's pretty hard to do – and you have to do it like, a million times so they remember – but once your pet gets it it's the best thing ever!

It may be a challenge to teach your dog to sit or stay, but a lady in the UK called Jules, has taught her dog to do something WAY more amazing. And it was all for a competition on a reality TV show for all to see…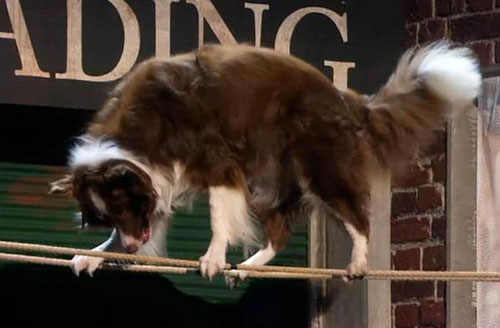 Yep, that's right. Jules taught her dog Chase to walk not one, but TWO tightropes! It was so impressive that most of Britain voted for their act to win the competition! OMTG!

What have you taught your pet to do? Tell us in the comments below!