Tay is our cover star this month, and one of the things we love about her is how much she loves her cats! But the sad thing is, because she's always touring she doesn't get to see them all the time – and now Tay's sad because she's going to Europe and is gonna miss them!
Here's a photo she shared of her and Olivia – So. Ridiculously. Cute.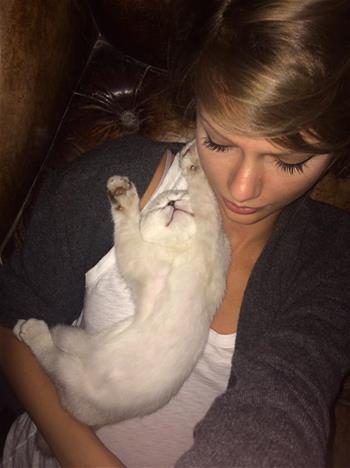 Sometimes Tay even brings her cats Meredith and Olivia on the plane with her!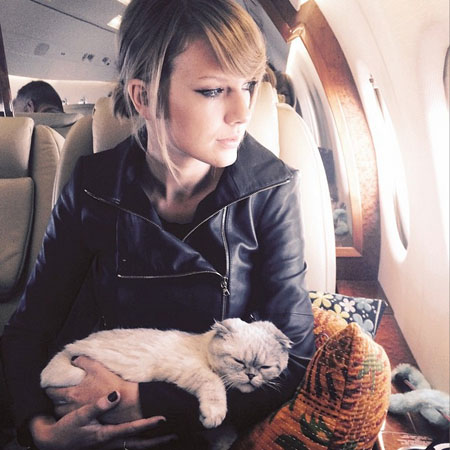 This time she mustn't be able to take them with her, but that's ok because she will return home soon!

Have you picked up the July issue of TG yet? There's loads more Taylor Swift goss inside!