In our August issue we caught up with
Nicky, Ricky, Dicky and Dawn
star, Lizzy Greene. She was awesome enough to drop some hints in our Fame School feature, but we had a bunch of other stuff to talk to her about which didn't make it in the mag. So, without further adieu, here is the rest of our chat with Lizzy :)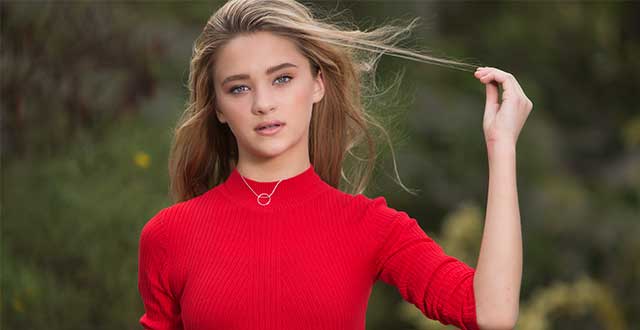 TG: What's the funniest thing that's happened to you while on the set of Nicky, Ricky, Dicky and Dawn?
​
L: I have a clumsy side. I am known to enter a scene and face plant or trip and fall on many occasions.
​
TG: What's it like playing the only girl among three boy siblings?
​
L: It has advantages and disadvantages. I can't have girl talk with them or talk about the latest fashion trends. It is very similar to real siblings! You get along one day, and other days not so much.
​
TG: What personality traits do you share with the role of Dawn?
L: I am super energetic and quirky. We are both impatient and like for things to happen quick! I would say we are both fearless, care about siblings and are always looking to have fun and be with friends and family.
​
TG: When did you decide you wanted to be an actor?
​
L: I fell into theatre at 8 years old and realized I loved being in front of an audience and making people laugh. I had an incredible director who taught me how to work hard and realize the benefits. I knew very early I wanted to be an actor.
​
TG: What or who inspired you to want to become an actor?

L: My music teacher at school told my mom she needed to put me in a acting class and that she could tell I would be good at it! Next thing I know, my mum signed me up and the rest is history.
​
TG: What type of food could you not live with out?
L: Sushi
​
TG: What is your favourite thing to do in your spare time?
​
L: Tumbling, paint, shopping, beach, and playing with my pets.