⭐️ We chat to Now United's Australian member! ⭐️
Hey Savannah! What age did you realise you wanted to be a performer?
I believe I was about six years old. I had been training in dance since the age of five. Later on, it led me to singing, playing piano and guitar. My first performance was for Carols in the Domain; I was a dancing reindeer. I just remember the crowd going back for miles and being on stage made me so happy. I knew then I wanted to be a performer.
What is Now United?
Now United is a global pop group of 15 members from 15 different countries who travel the world together making music and performing. Now United is about standing together and sharing love and happiness.
Which group member do you get along with the most and why?
It's hard to say because I just joined the group. I have different connections with each member. I spent the most time with Any (the Brazilian member) as we shared a room together on the Brazilian promo tour. She is so beautiful and passionate, and we share a lot of the same interests.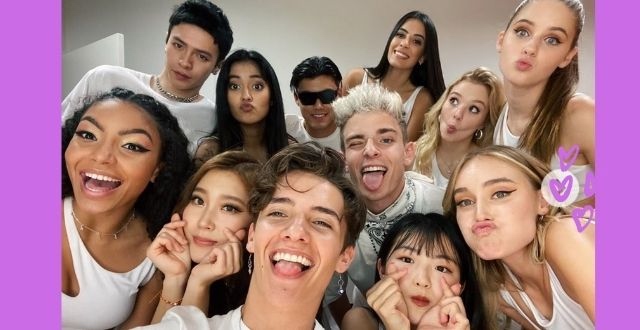 Photography: instagram.com/nowunited

What three singers are your biggest influence and why?
I have many artists who inspire me. Ariana Grande, Carole King and Delta Goodrem, to name a few. Ariana has an incredible voice! Who doesn't love her; she is so talented. Delta Goodrem has been an inspiration since I was very young, as I have always loved singing and playing piano. Carole King is another favourite of mine, she is an amazing songwriter, pianist and singer. I love her music!
What are some of your tried and true methods for preparing for a performance?
I always stretch and warmup my vocals before every performance. I also just love listening to '70s and '80s music – it just relaxes me. When I'm nervous before a performance, I yawn. It's a quirky habit I have, and I have no idea why!
What are some ways you overcome stage fright?
I'm pretty comfortable on stage. I have been performing since a very young age. However, I still get that butterfly feeling, which I'm sure everyone does. I make sure I am prepared, and always leave enough time to get ready. Also, one of my dance teachers taught to look beyond the audience if was ever feeling nervous!