If you love Star Wars as much as we do, you'll love this amaze new game! With Code.org's Hour of Code, you can totes build your own Disney Infinity 3.0 Star Wars game and learn how to write in some of the most popular programming languages around.

It may seem tricky at first, but it's actually really simple to learn – and lots of fun too!

In one of the games, Rey from Star Wars: The Force Awakens needs your help to complete a space mission with BB-8! You have to type in commands to tell BB-8 what to do through code, then the adorbs little robot will show you if you succeed.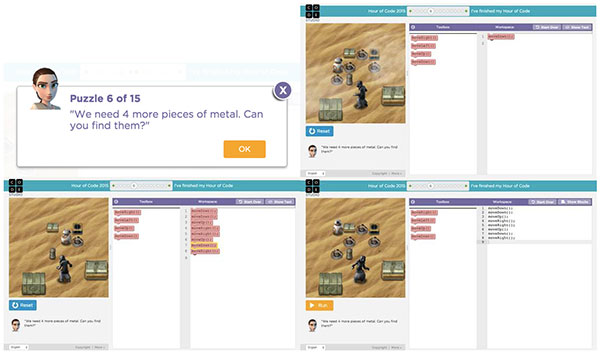 Hour of Code is in celebration of Computer Science Education Week from December 7 – 13, which is all about learning more about all the cool things technology can do.

It's easy to get involved - all you have to do is sign up for the Hour of Code event! Plus there are heaps more fun coding games online featuring characters from Frozen and Big Hero 6 at Disney's Infinity Play Lab.