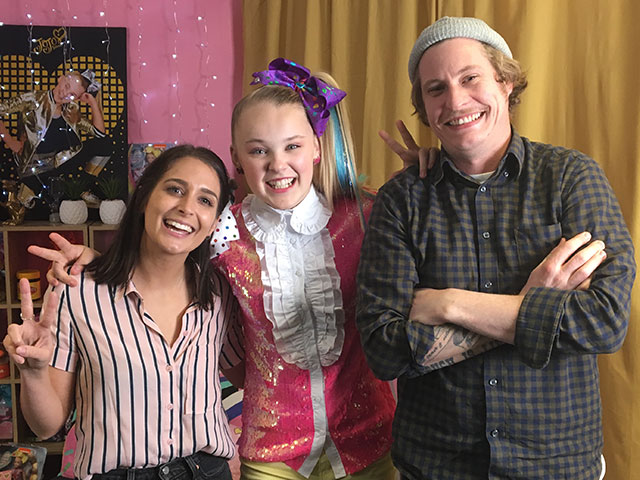 Hey TGs!
OK. So I have to come clean. My last blog post, which detailed JoJo's Australian tour dates, was a little sneaky. I asked for your JoJo questions. You sent them through in truck loads. I wasn't completely honest with you – I had a secret use for them.
My hidden agenda is now out in the open! I'm sure you have figured out that we sat down with your fave dancer, pop star and vlogger, JoJo Siwa. Our beauty blogger, baker extraordinaire and all-round glamorous bestie Laura and I kicked it with her a few weeks back. It was a momentous occasion...
I have to stop typing. That's all I can reveal atm. Loose lips sink ships. I just wanted to prep you for what we have coming up very, very soon.
Hold tight – as all will be unveiled in the coming weeks!
Bye TGs!