Hey guys, it's your pal Jess here!
I hope you're all having an amazing week! So… I thought I'd chat to you all, coz I'm in a bit of dilemma…. You see, One Direction and Justin Bieber have released their album – ON THE SAME DAY!
I know, I know… toughest decision ever, right? Like, do I buy Justin's Purpose or 1D's Made in the A.M.?!
I mean – I totes love JB's 'Sorry' and 'What Do U Mean' – and I was even lucky enough to fly down to Melbourne a few weeks ago to watch him play live on the World Famous Rooftop, which just made me even more of a Belieber (I know- best job ever, right?!)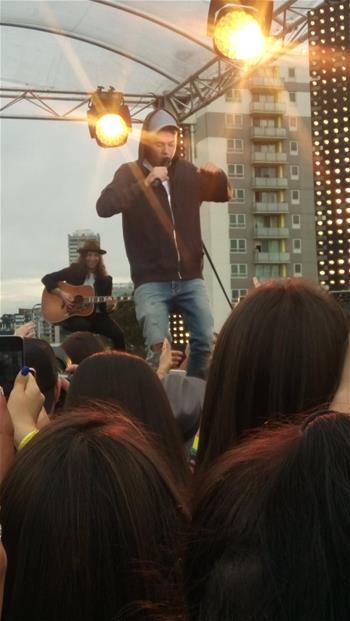 BUT.
I also LOVE 'Drag Me Down' by the One Direction boys (even though I'm still raw with the pain of Zayn leaving the band… *sob*)
Lucky enough for me, I received both in the mail at TGHQ (another amazing perk of being entertainment guru) and let me tell you – they're both AH-MAZING!
So basically, the point of my rant is that I STILL can't even decide which album I like better!
What do you guys think? Are you a Belieber or a Directioner – OR are you like me and equal parts both?! Have you guys listened to Purpose or Made in the AM yet? Let me know in the comments below – I'm DYING to know what you guys think of both!
Speak soon!

Jess x