Hi TGs!

Do you love cats as much as I do? IDK if that's possible coz I love them a LOT.

That's why when two of my friends told me about this game that involves collecting cats, I knew they were onto something. And since then, I've been obsessed! I spend so much time caring for these virtual cats and worrying that they have enough food! Hahaha!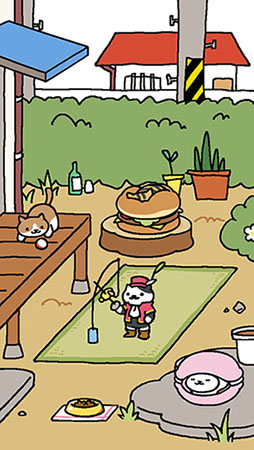 The game is called Neko Atsume, which is Japanese for 'Kitty Collector'. DW, it's in English. It's also free to download, free to play and other than the initial download, doesn't use any data. Score!
I'm not the most massive gamer ever so this game suits me perfectly. It's actually all about being patient and getting rewarded with magical amounts of cuteness! You get a yard and you put out food and toys, then wait for tiny, sweet cats to appear. When they do, you can take pictures of them for your special album and learn about their personalities. If they like their time in your yard, they'll leave you sardines and you use these sardines to get MORE food for them and even cooler toys.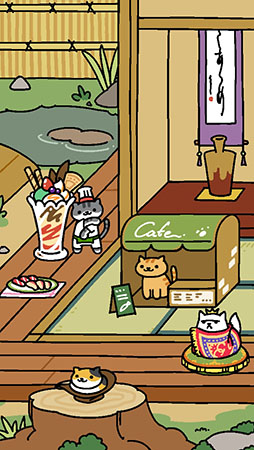 Basically, it's like having a Tamagotchi with lots and lots of fun inside, and no pooing! Or like collecting Pokemon with no fighting or evolving!
As a super dedicated player of Neko Atsume, I have some secret goss to share to help you play AWESOMELY.
Occasionally, a chubby white cat called Tubbs will turn up and eat all your food! Don't get mad and chase him away by refilling the bowl when he's still there. If you let him leave on his own, you will a bigger reward from him.

It's worth it to save your gold sardines to eventually buy the extension so you can get cats in your house as well as your yard – you will build up fish much faster and see way more sweet kitties! All you have to do is be patient (and maybe use the fish exchange – 500 silver sardines can be traded for 10 gold).

Want to see a rare cat and snap a pic of him or her? Often, to get a rare cat, you need to put out both a premium item and special food but it's not impossible to get rare cats with normal items like the baseball and the pyramid tent.

The elusive Peaches is SO hard to get a good photo of. Don't forget to check your yard carefully for her unique heart-shaped patch – she might be hiding!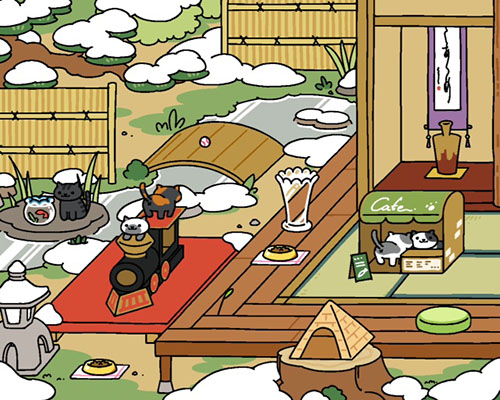 Don't forget – if you want to download this app (works for Apple or Android phones), you gotta ask Mum or Dad first. If you do play, comment below and tell me which cats are in your yard right now!
Claire XO
UPDATE: I'm having trouble replying to the last comment so my solution is to reply ~within~ this post. Natalie asked how to expand the yard in the game, and here's my answer:
Hi Natalie!
The good thing about the game is you don't have to be a skilful gamer or anything, really it's more about being patient. They are super, super cute cats. I think in Japan you can get plushies of them and literally I would go over there right now if I could. To expand your yard, you need to save your gold fish up (yes, you really need HEAPS of them, 180 fish from memory). Then you press the remodel button. Be careful when you do this because if you have cats in your yard, they will disappear and you'll need to set out all the toys again. But you'll have more space and you'll be able to attract lots more kitties! Exciting!!