One of the reasons we love our December issue cover star Taylor Swift is that she works really hard to achieve her goals! She's won so many awards, so how do you reckon she'd feel if someone were to start trying to break her trophies (no matter how adorable it might be)?

…The answer is not too happy!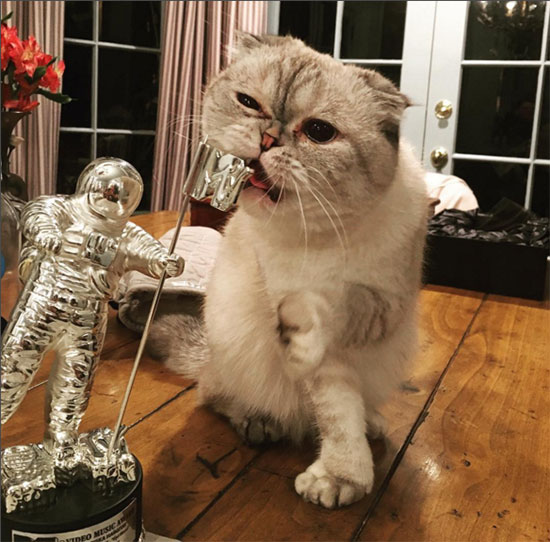 Yep, her feline friend Olivia started attacking her trophy from the MTV Video Music awards – so Tay had to get her friend to pull her away and called her a monster!

We know she totes doesn't mean it though, coz Tay loves Olivia more than anything – except maybe her other cat Meredith!

Have your pets ever caused trouble TGs? Tell us about it in the comments below!