Sarah Hyland has just got the cutest little addition to her family we've ever seen! She's a little chocolate Labrador that she rescued from a shelter. Look how adorbs she is…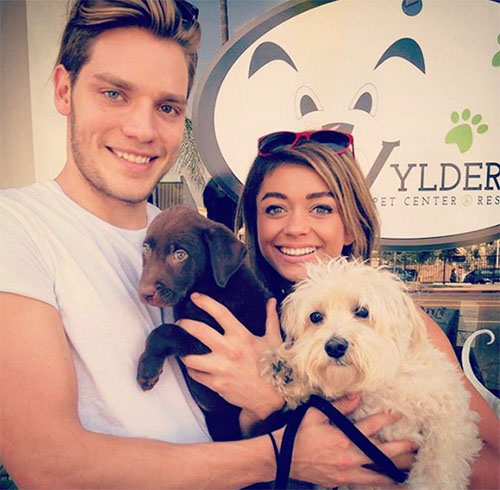 The other dog in the pic is Barkley – Sarah's other pet! She called the new puppy Boo, which is just too cute! Now they can both be friends and have adventures together.
Want to know more about cute celeb pets? Check out our pet section!