Hey TGs, 
Yassss, we are LOVING all the messages about the TG Wall Collage Kit. 💕
With so many of us stuck at home, and with spring coming closer (we can feel the warmth in the air already! ☀️ 🌸), now's the perfect time to give your bedroom a spring clean and the makeover you've always wanted! ✨
Maybe you want to reorganise your room? Maybe you want to add a few crafty, personalised pieces to make your space yours! And maybe, you want to dedicated a corner for all your fave TG posters? 
The TG Wall Collage Kit does all that! 😊 CLICK HERE TO GET YOURS 
It comes with 40 fun prints to create the coolest backdrop, or a cute poster wall for instant dreamy vibes. It's also a super unique gift idea for your BFF. ☁️ ☁️ ☁️
Need inspo?
Checkout how these readers have styled their TG-inspired bedrooms... 
TG reader Layla looks sahhh relaxed with her new mag, giant cushions and TG backdrop!📷 @laylagymnast 
🌸 🌸 🌸 🌸 🌸 🌸 🌸 🌸 🌸 🌸
TG reader Emily said, "This is my poster wall I created... I love the designs so much!"
So cool, Emily! 
🌸 🌸 🌸 🌸 🌸 🌸 🌸 🌸 🌸 🌸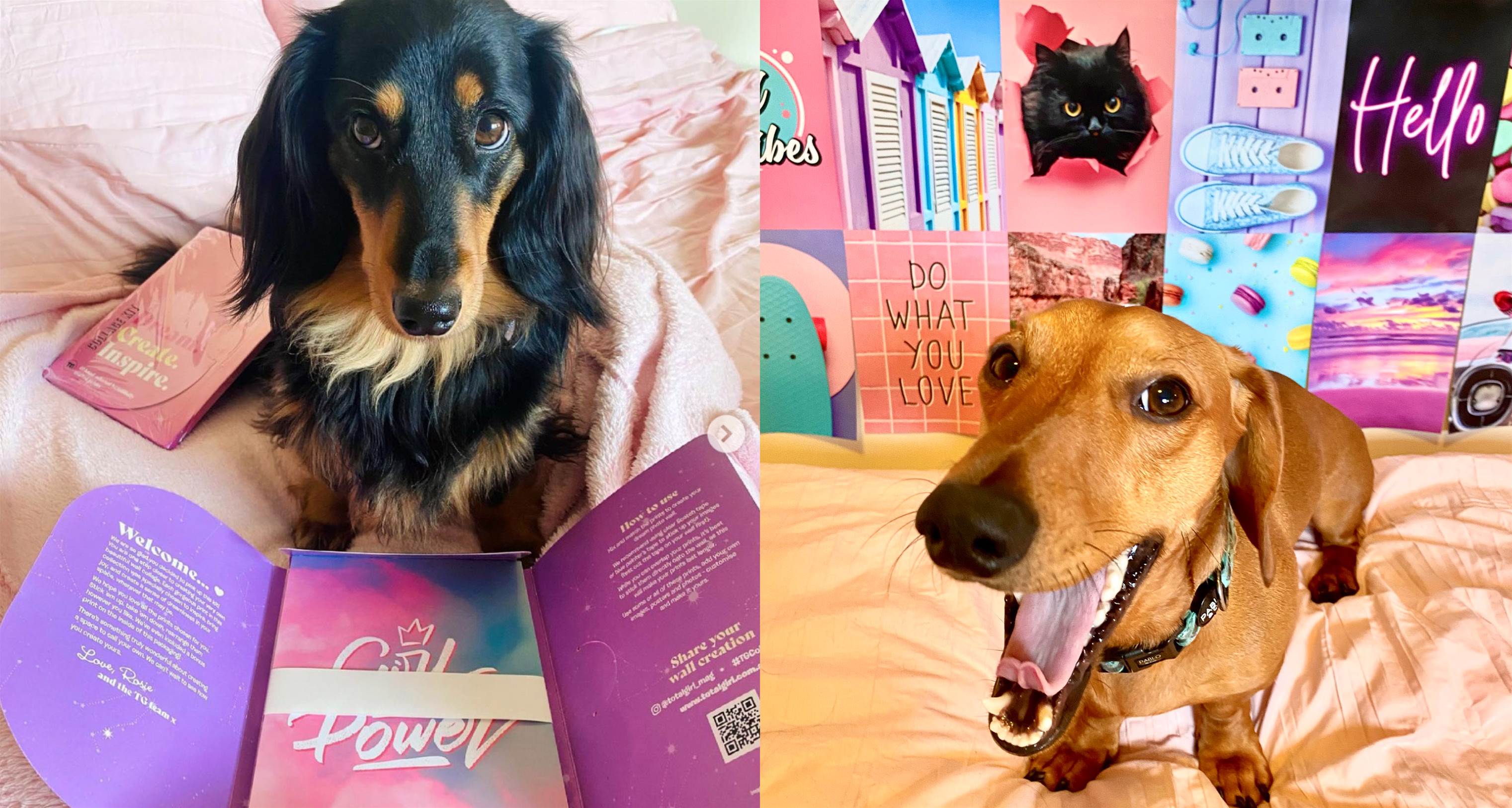 Cute! TG's Koda and Max were excited to create their poster wall too! 
🌸 🌸 🌸 🌸 🌸 🌸 🌸 🌸 🌸 🌸 
TG reader Sofia loves her poster wall. "It's so beautiful and aesthetic, I love it so much!" We are totes getting summery vibes. 
🌸 🌸 🌸 🌸 🌸 🌸 🌸 🌸 🌸 🌸 🌸 🌸 🌸 🌸 🌸 🌸 🌸 
The TG Wall Collage Kit is out now and includes FREE SHIPPING in Australia. 
Ask Mum or Dad to CLICK HERE and get yours! 
And don't forget to send in a photo of your wall creations, we LOVE seeing how you style your room! 💕
xo Team TG