Have you seen the Minions movie yet TGs? They're the cutest and most hilarious little guys, but have you ever wondered what they're actually saying?
We've got a guide right here for you so you can speak Minion to your friends!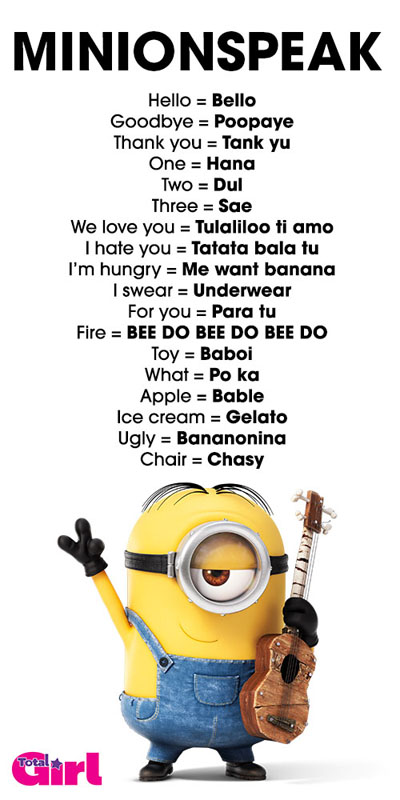 Plus,
find out which Minion suits your personality in TG's quiz
!