Stuck indoors?
You can now join virtual Girl Guide meetings and have some fun!

Hey TGs, we're so excited! Girl Guides Australia are now hosting virtual meetings for those states where group meetings currently can't take place. It's perfect for anyone interested in fun activities, cooking, craft or the outdoors. 🎨 👩 🍳 ☘️
Don't have access to a smart device? Contact your state office for other ways to connect! 🙌

We chat to Helen, a Unit Leader in WA, about everything you need to know.
😊

Hey Helen! What is Girl Guides?
It's the biggest organisation for girls in the world! 🌏 We have weekly meetings and girls come along for fun, friendship and to do lots of activities. But I think the main thing is, Girl Guides is fun!
What are some of the fun things Girl Guides normally get up to?
The number one thing that we love to do is cooking, so we run a lot of cooking activities. The next thing is outdoor activities, like going on camps. 🏕 🌲

Tell us about your role and things Girl Guides do for their community?
As a leader, we plan the term. But really, it's the girls who are leading the program.
There are activities that are nationally lead like ANZAC Day, or things that could be happening locally like Clean Up Australia Day or supporting local charities like the RSPCA. 🐶 As a Girl Guide, you choose what we get to do!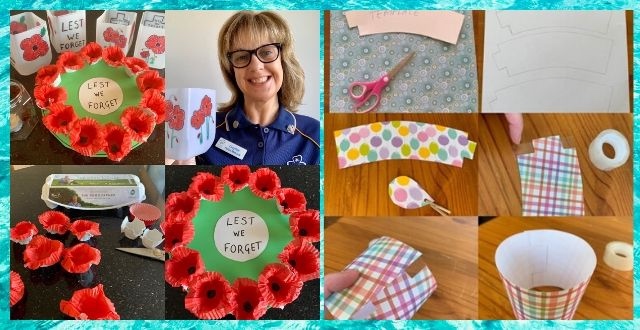 Unit Leader Helen with ANZAC Day and Mother's Day crafts.

Tell us about the new virtual meetings?
We meet every week for 30-40 minutes online. 😊 My Unit has 28 girls between the age of 10-13. We catch up, we play games, sometimes we have small things ready before the meeting that we can talk about.
We do lots of craft - things we can make together (this week we did Mother's Day craft). We'll work towards some badges and aim to do a cooking session!
Can anyone be a Girl Guide?
Girls can join at any age between 5-17 and we welcome every background! When you join, you are part of a local Unit, made up of different age groups.
What's the best thing about being a Girl Guide?
It's a fun and safe place where you can try new things and be yourself. There's always something exciting happening. We have a girl-led program and we encourage girls to tell us what they want to do, so every Unit is a little different. ✨ ✨ ✨

Sounds like fun! For more info on joining Girl Guides, contact your local state office
girlguides.org.au/states