FREE WEEKEND BOREDOM BUSTER PACK: GET 20 ACTIVITIES!
The Free Weekend Boredom Busters Pack is here to save your weekend!

CLICK HERE TO DOWNLOAD!
Hey TGs! This free Weekend Boredom Busters Pack can be downloaded and printed, but many of the activities, recipes and puzzles can also be enjoyed without printing anything at all!

Can't print the Activity Book, or don't want to? No worries! Grab some paper and a pencil so you can solve the puzzles on screen and keep track of your answers.

Learn how to make cute Mother's Day craft, complete word finds, move through mazes, spot the difference in busy scenes and search for hidden characters.
CLICK THIS LINK TO DOWNLOAD THE ACTIVITY BOOK!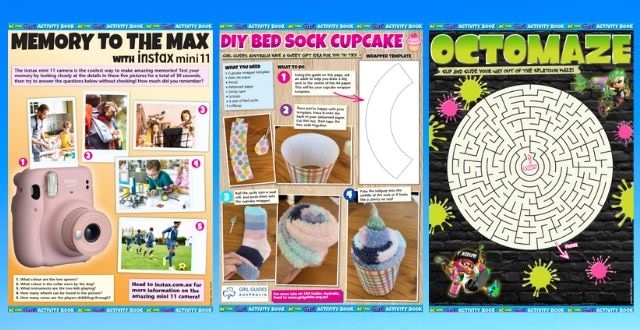 Remember: Always check with a parent or guardian before attempting any of the recipes.

We're already working on another free activity book for you, so keep an eye on the site!

Psst! Looking for the answers? Solutions are at the back of the book!

Want more activities? Grab the May issue of Total Girl, on sale now!

Want even MORE activities? Download the free Mega Indoor Activity Book, with over 50 activities! Click here!