Recently Bella Thorne shared a sneak peek of clothes she was sent for her
birthday
and they're gorgeous. Her style hits every fashion note of the season, and then some!
Here's how you can get Bella Thorne's spring style: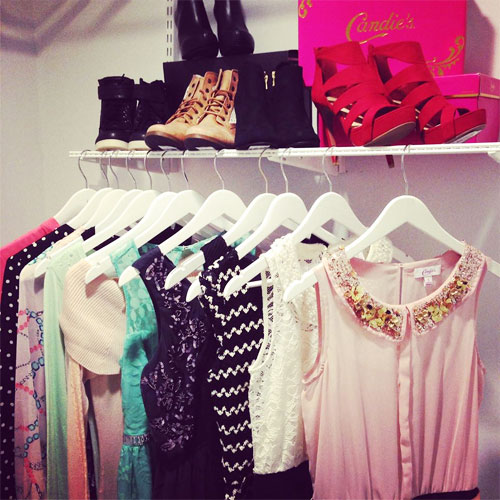 Pastels and Metallics
The first dress on the rack proves that sometimes unexpected pairings work the best! The chunky metallic collar on this pale pink dress is totally on-trend.
Lace
The lace trend has been around for a few seasons now, and shows no sign of going anywhere! Like pastels, lace works well when it's paired with something strong, like a block colour or black.
Black & White
The beauty of this look is that it never clashes! Pair your yin and yang look with simple jewellery, if any.
Sparkles!
Every girl secretly loves sparkles (some not so secretly)! If you don't want to feel like confetti, stick to glittery accessories like ballet flats, a belt or a scarf.