Hey TGs!
I LOVE ANIMALS. Literally, like all of them. Every time I encounter any dog or cat I basically melt into a puddle. They are my fave, especially Pomeranians (have you SEEN a Pomeranian? It's a fluffy teddy bear dog with a smiling face). So when I learnt the Sydney premiere of
The Secret Life of Pets
would include a pet cuddle station, I was beside myself. I mean really. Also, The Secret Life of Pets has a Pomeranian character - Gidget, a white-haired girl pomy who is friends with the terrier hero Max. What I'm saying is, this was the exact right event for me.
I should say the pet cuddle station was done well and we didn't overhandle or scare the pets, which is incredibly important, don't you think? I was tempted to run across the room screaming, "OMG YOU ARE THE CUTEST THING EVER" at the sight of the creatures, but restrained myself to a polite pat. All animals were there with their owners so they were A-OK.
Here I am with my new friend Jackson.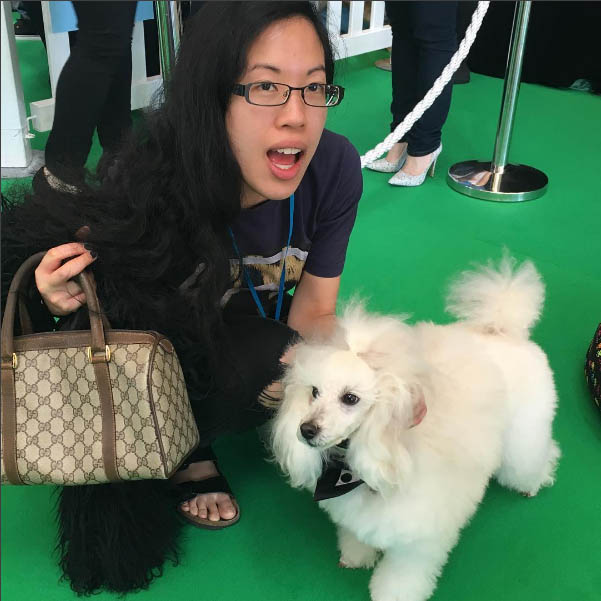 This is a cat called Ember, who is a Highlander. Look at her amazing curly ears.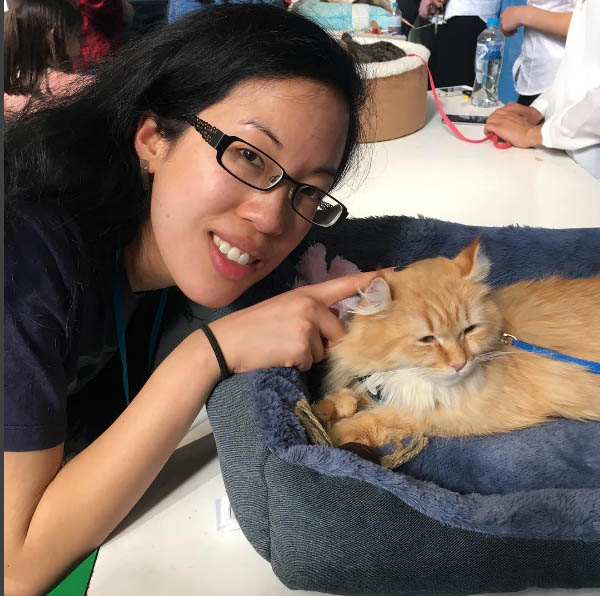 This Ruby. Don't you love her adorbs posing?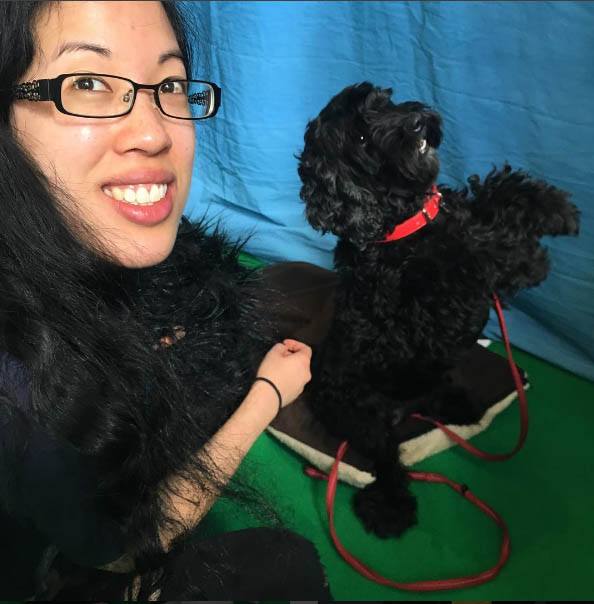 This guy is Red the standard poodle. His fur was so soft, curly and beautiful. Red won my heart for sure.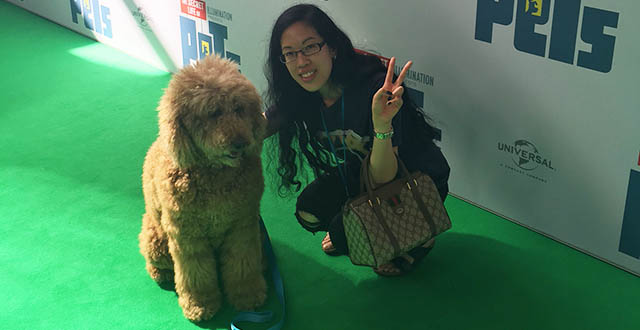 But what about the movie, I hear you say. I really do think you guys will LOVE IT. It's so much fun and terribly, terribly cute (like when I saw the puppy versions of Max and Duke the cuteness was almost TOO MUCH). Also, did I mention there's a Pomeranian? I think every single film should include them. Don't you?
But where would this goss blog be without some goss? Here you go:
1. If Duke's voice sounds familiar, it's because it's the voice of Eric Stonestreet, who plays Cam on Modern Family - one of Lily's super funny, loveable dads.
2. Keep an eye out for the gnome from the short film Mower Minions, which screens before The Secret Life of Pets. This gnome pops up near the end.
3. The opening scene features a song by one of your fave singers EVER, guess who?
Are you going to see The Secret Life of Pets? It's out September 8.
xoxo Claire