Hey TGs!
Guess where I went last night with the TG fam? THE POWERPUFF GIRLS X PETER ALEXANDER GLOBAL LAUNCH!!! Sorry, didn't mean to yell, I just got SUPER EXCITED.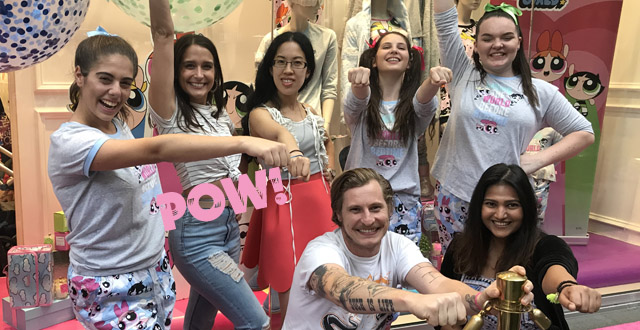 'Wait a minute,' I hear you say. 'There aren't that many people in Team TG!'
Well, that's true! That's Laura and me, and Aaron and Insi, and those other gals are ah-mazing dancers who got to wear Powerpuff Girls x Peter Alexander jammies and dance the night away to the Powerpuff Girls theme song! So. Much. Fun!
This event was ah-mazing. They had a candy bar (you could get cake pops that looked like Bubbles, Blossom and Buttercup!). They had fruit on sticks. They had special fruit juice drinks (mocktails) in glass vials. They had bright blue sliders (OMTG!). Laura ate some and her teeth turned blue, hehehe. We got to see the range up close and we had aaaaalll the fun talking with the gang from Cartoon Network. PLUS we can all confirm the jammies are super cosy and comfy - do recommend!
Here we are in the photo booth.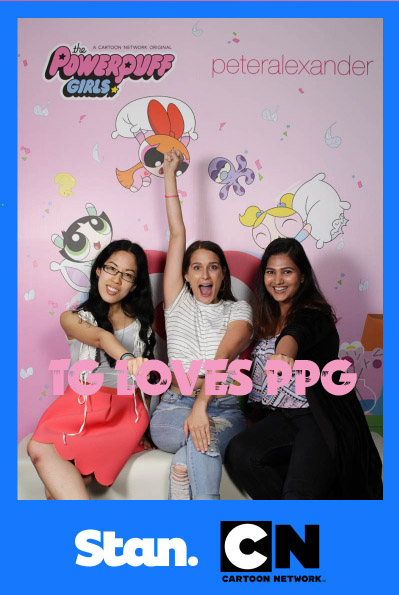 These are our delish juices. Raspberry was the best. Chemical X not included!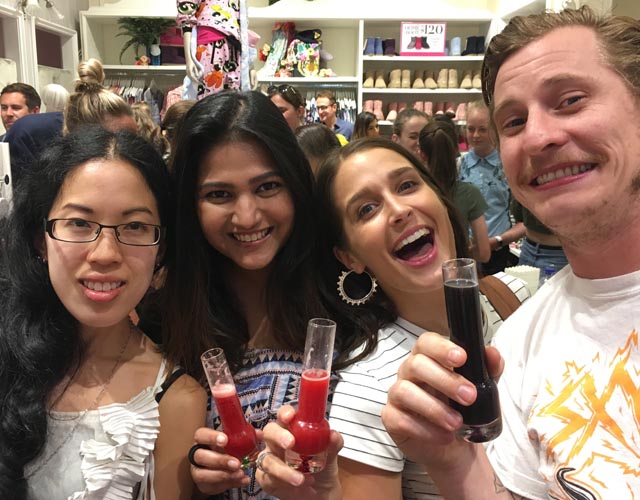 This range, which is perf for girls who want to save the world before bedtime, is out now. I am obsessed with the beauty bags. Yep!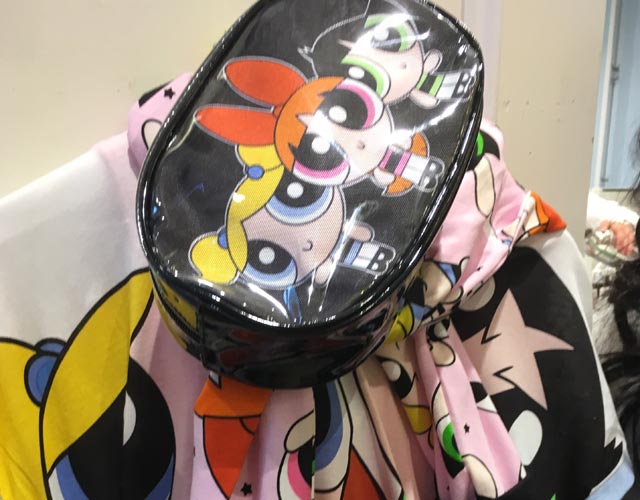 Are you a fan of this range? Hit us up with a comment below and tell us about your fave jammies to wear when hanging with the squad!
xo Claire