Hey TGs!
Do you ever dream of getting slimed at the Nickelodeon Kids' Choice Awards?! I TOTALLY do. Face it - getting slimed is a big honour and so is a KCA! As we are thiiiis close to finding out exactly who gets a gong, I thought I'd share an exclusive interview and video.
Here's TG's own interview with awesome KCA nominee, Olivia Deeble of Home & Away!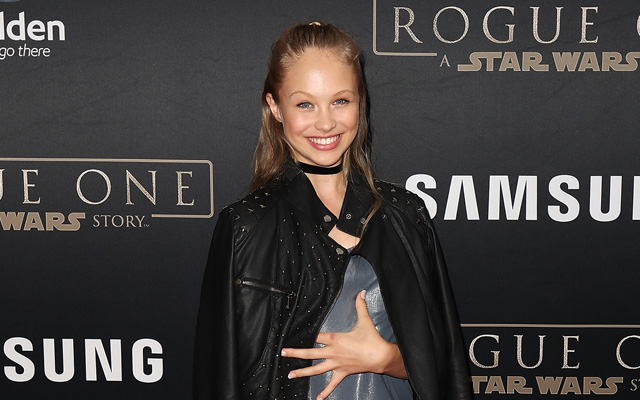 What's something you would tell your 10-year-old self if you could?
To keep working hard because exciting things are going to happen and you should always be happy and not care what other people think about you. Keep doing what you love.

When you aren't feeling confident at all, how do you build up your own confidence?
You need to be grateful for what you have - I think about all the good things about myself and my life and focus on what I am good at. I try to remember that the things I'm not good at, I'm just not good at them yet (that can be a personal thing too - like talking to people or believing in myself) and that if I keep learning and try, I will get better at it.

Who is your hero?
My mum, and also Margot Robbie.

Is hanging around Summer Bay as awesome as it looks? What do you love about being a Home & Away actor?
Yes it is! I get to go to the beach every day for work and I love all the great friends that I have made with the cast and crew.

What does it mean to you to be up for a Nickelodeon Kids' Choice Award?
It means the world to me to be nominated, I'm so excited and I really hope I get slimed!!!!!!!!!!!!! I think the awards are so great because KIDS get to vote for their favourites and it will be loads of fun.

Here's a spesh treat for you, a TG exclusive video (with JoJo Siwa, Lizzy Greene and more of your faves!).
Tune in to find out who gets the gongs and to see aaaalll the slime at 5pm Monday, 26th March.