In the TG team, Claire L is Deputy Editor, so she's a kind of word boss: she does heaps of reading, heaps of writing and heaps of checking of everyone else's reading and writing.

Claire L's fave Shopkin is…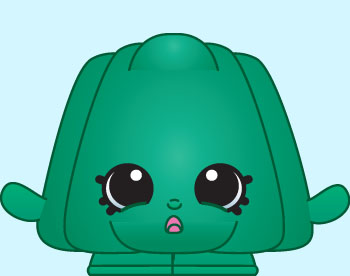 Wobbles!

Claire L says "I like Wobbles, because as Beyoncé would say, I am ready for this jelly! LOL.

Wobbles looks very sweet-natured and delicious, but she is a rare jelly in that I don't wish to eat her, I wish to be her friend.

If Wobbles and I went out somewhere, I think we'd go shopping in the air-conditioning because she'd probs melt outside."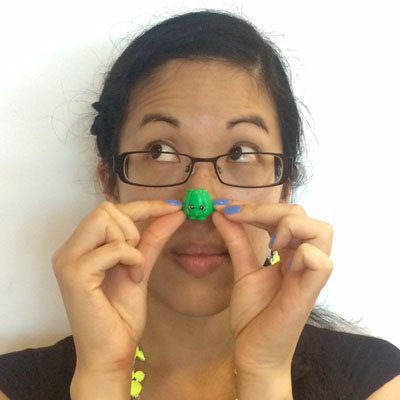 Claire and Wobbles!

Who's your fave Shopkin TGs? Why? We want to know! Tell us in the comments below…
Don't forget to check next week for the next TG reveal and find out who Cassie's fave Shopkin is!