Hey TGs!
Do you know that saying, 'A smile is the best accessory a girl can wear'?
Well, I totally believe in that saying. I mean, with the warmer weather kicking in and the silly season not too far away, there's plenty to be smiling about, right? 😄
My mantra this season: radiate positivity - just like Maddie Z! 🌼 🌼 🌼


Photography Getty Images
You glow, girl! 💫
Now that we're in Spring, I'm on the hunt for an everyday lip balm that will moisturise my lips while protecting them from the sun's UVB rays. ☀️ 🌈
Well, perfect timing! A package from Blistex landed on my glam desk recently, featuring two lip balms from their new Lip Infusions range.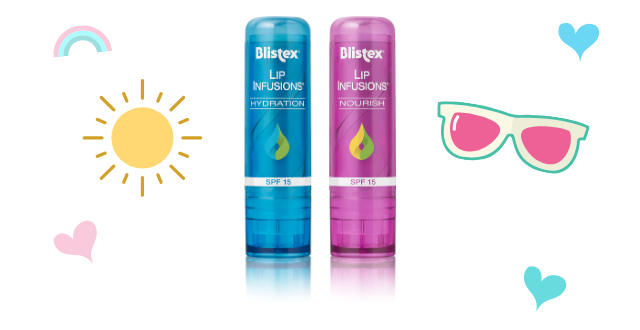 Hydration: This one is for locking in hydration. The Vitamin E also softens and smooths the lips, and it has a SPF 15 - just what I'm looking for. 😎
Nourish: This one also has an SPF 15 and is infused with botanical oils to help nourish your pout (so no more chapped lips!).
P.S. These lip balms may look familiar because they we're featured in Girl Talk in October's mag!
I'm still trying them out, so can't wait to report back and let you know what I think.
What lip balm are you currently using? Let me know in the comments below! 👇
Speak soon,
Rosie