Hi TGs!
Are you excited about Beauty and the Beast? I DEFINITELY am. So much so that, at the time of writing, I have seen it twice! OMTG!
The first time was with Aaron and Abbey. The second time was last night, at the Australian premiere! Heaps of fans had lined up on the street to watch everybody arrive at the State Theatre. It was all done up in special enchanted sparkles. Some gold-painted people were dressed up as candelabras so it was like the furniture had come to life! And there were lots of roses - like, collections of rose crystal jewellery and roses on the red carpet.
Here I am standing on the red carpet!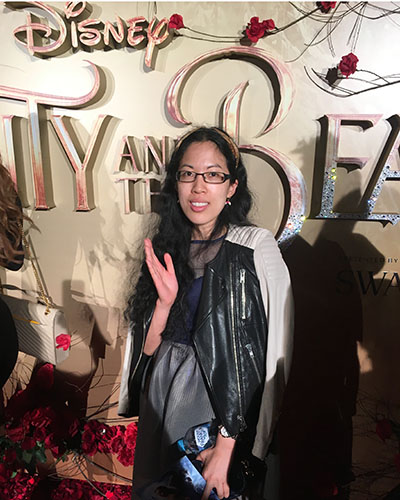 Here I am in front of this magic mirror.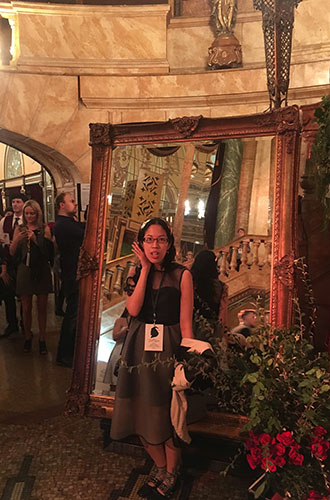 An awesome girl who looked wonderful was dressed up as Belle! Here she is.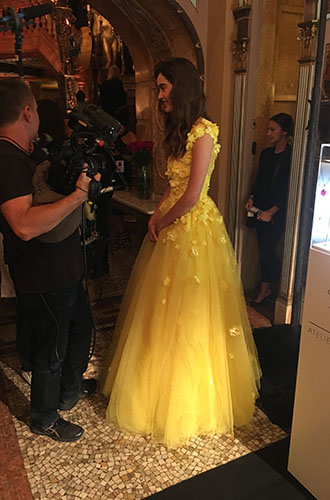 Here's what happened when I tried to selfie with her.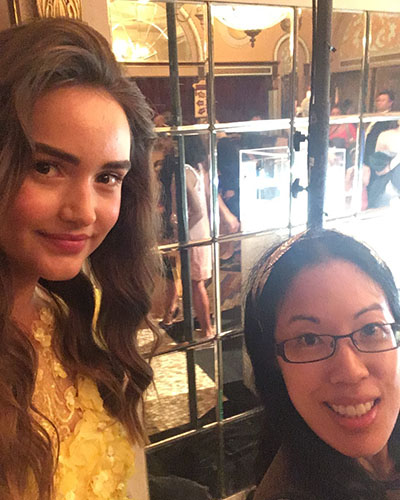 Very ineffective! I am too short! Haha!
Once we got inside the theatre, we got to see one of the stars of the film! Josh Gad, whose voice should be very familiar as he's Olaf, plays LeFou, Gaston's hilar sidekick. He told us the funniest thing that happened to him on set involved one of the many horses in the film. His horse was called Buddy, "but it was no buddy of mine!". Buddy was supposed to walk beside Josh along with Luke Evans (who plays Gaston) and his own horse. But Buddy was having none of it! Instead of going for a nice walk, Buddy decided to head backwards, then to bolt through the village! Even the horse's trainer started to laugh because he'd never seen anything like that before!
He recorded a message of us all greeting Luke Evans on this phone AND treated us to a brief sing-a-long sesh of 'Gaston' the song. Which, by the way, is one of funniest bits of the movie.
But how was the movie? I can tell you right now you'll go to sleep singing the songs to yourself and you'll sigh for days over how stunning and gorgeous and magical it is. I know I am! Tale as old as time, song as old as rhyme...
Tell me in the comments about whether you think you're gonna heart it!
xo Claire
Beauty and the Beast is in cinemas from March 23.
Total Girl with Emma Watson on the cover is on sale Monday March 13.