Yo TGs!
SLIME CUP
fans rejoice. Back and better than ever,
SLIME CUP
returns for a second season, and we're ~so~ heppeh! Nothing lights up our lives like a good old fashion sliming. This year's Cup is set to have crazier challenges, bigger spills and more ways to get slimed.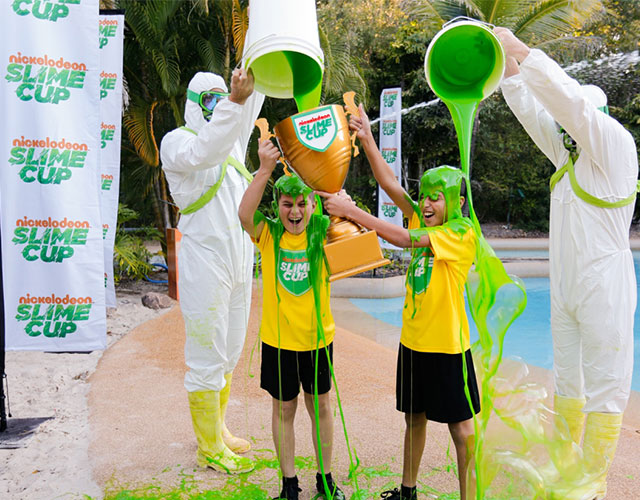 Open to all kids aged 9 - 13 from across Australia and New Zealand. Partner up with a sibling or bestie and submit your audition videos online or pre-register to complete a series of challenges at on-ground level events. But hey, best to check with a parent/guardian before doing so, coz you know how good parents are with that kind of thing!
Nickelodeon
is also bringing live tryouts to Queensland (Sunday April 9 9am - 4pm at Sea World, Gold Coast) and NSW (Sunday April 23 9pm - 4pm at Westfields Mt Druitt).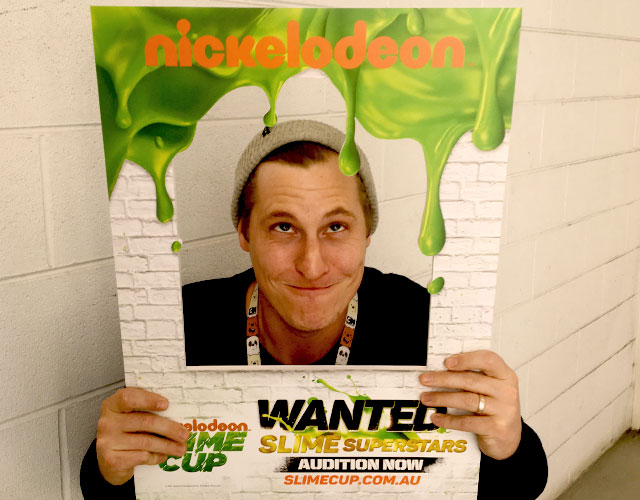 Reporting from the front lines, Kristy Best along with a yet-to-be-announced U.S.
Nickelodeon
star will be taking care of the hosting duties. I wonder who this mystery star could be? Any guesses, TGs?
SLIME CUP
premieres on
Nickelodeon
Friday June 30 at 5:30pm.
Catch ya later!
Aaron :)