Hey new friends!
My name is Jess and I've taken over at TGHQ as the new entertainment writer!
I'm super excited to get to know you all – so let me tell you a bit about myself and what I've been doing in my first month working at the COOLEST place ever!
It's defs been a whirlwind! I've been super busy having lots of fun (and finding cool stuff to show you in TG's next issue!)
Just last week, Erin (our web guru) and I were lucky enough to go to NICKELODEON SLIMEFEST! Can you believe it?! I've totes wanted to go to Slimefest since I was little!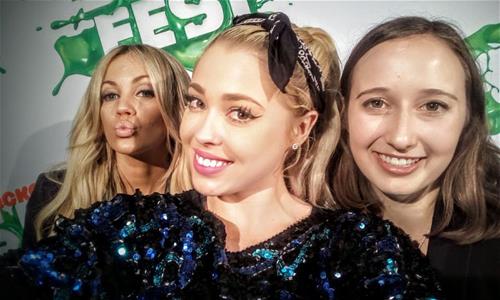 Anyway, we had an awesome time! We even got to interview some cool celebs and play some funny games with them. We spoke to At Sunset, Reece Mastin and Samantha Jade; OMTG, they were all SO nice and really funny!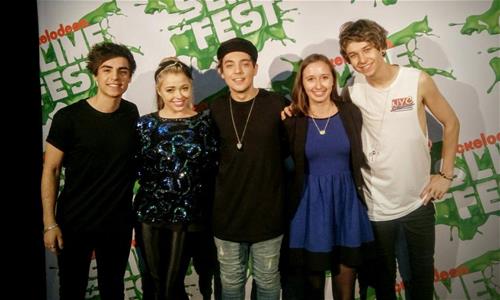 I've also been busy interviewing some other cool celebs, like Swedish singer Zara Larsson and Little Mix! Make sure you pick up the next issue of TG, coz you might just see them in there, hehe :)
Hmmm what else can I tell you guys about myself?
OH! I totes LOVE dogs (and all animals pretty much!)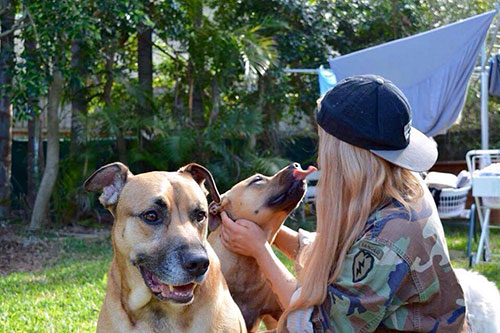 I have three big dogs at home, their names are Sampson (he's a German Shepherd cross Mastiff), Rocky (Golden Retriever) and Maisie American Pitbull Terrier). They're soooo cheeky and are always getting up to mischief together, but they're sooo cute so I can never stay mad at them (even when Sampson stole one of my brand new shoes LOL).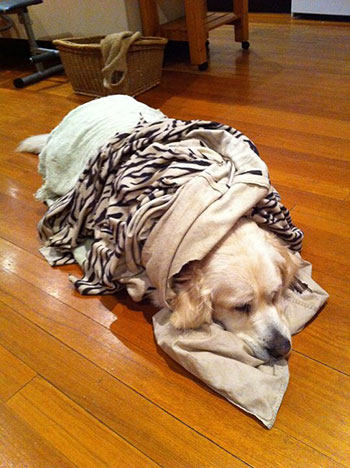 What about you guys? Do you have any pets? Who is your fave singer at the moment? (mine is Taylor!) I want to know everything about you all!
Speak soon, pals!
Jess x