Hi TGs!
The life of a beauty editor is pretty exciting! One minute I'll be painting my nails (yes, really), and the next an exciting parcel will land on my desk filled with cute new prods.
Here are the most exciting deliveries to land on my desk this week.
A watermelon filled with fruit and lip balm!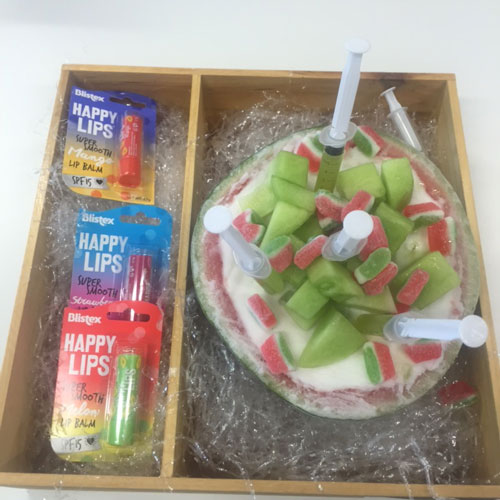 This guy cam from Blistex to celebrate their new melon flavoured lip prods. Obviously the whole office squealed when the post man rocked up!
A cake filled with nail stuff! This is the cake before we totally demolished it…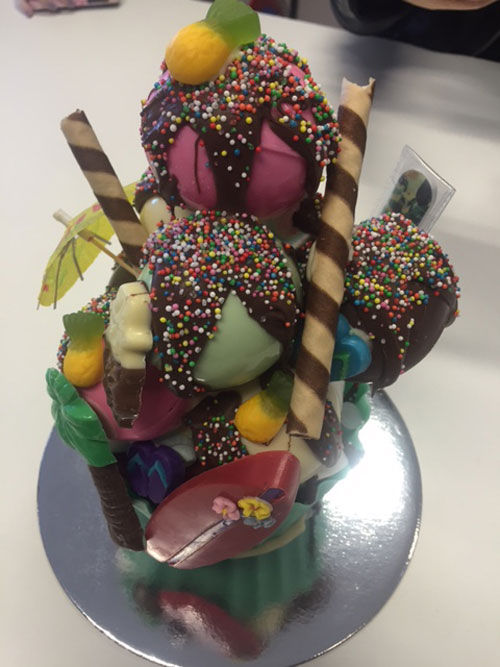 And after…
What could be better than an insanely cool tropical cake? Answer: an insanely cool tropical cake filled with Manicare prods.
What exciting beauty discoveries have you made this month? Let me know in the comments below.
Xx Cass