Well hello there, TGers!
I hope you're all having an amazing week so far (and are super excited coz it's almost the holidays, YAY!)
So I've had a really busy few weeks, (mostly creating a bunch of exciting entertainment stuff for you guys to read in the next issue of TG!) but recently I was lucky enough to attend the ARIA Awards alongside TG's web guru, Erin!
Even though it was a SUPER HOT DAY (38 degrees!!!) and actually felt like an oven, it was soooo worth it to chat with some awesome stars on the red carpet (and we even made a totes hilarious video for you guys to check out coming soon!)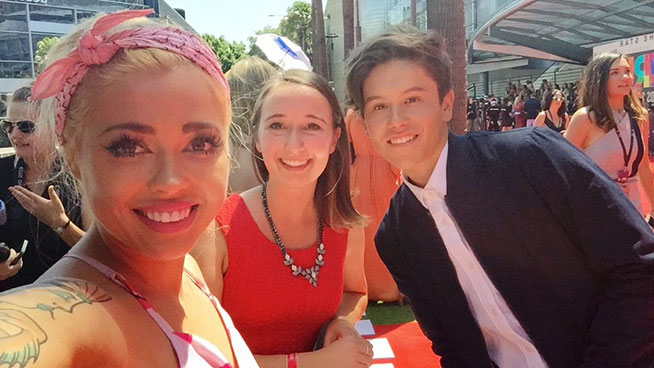 Probably my highlights of the day were when we spoke to Jai Waetford for ages while he ran around the red carpet filming with his cool fish-eye camera (he was so lovely!) Also when we got to have a chat with the super rad Tim Omaji, who was really funny!
All in all it was a great day despite the sweltering sun, and I can't wait to go again next year!
Did you watch the ARIAs, TGs? What was your fave performance? Tell me in the comments below!
Jess x