Zendaya may spend a lot of her time being totally glam at events like the Met Ball in New York, but she's also super smart! Just a few days after she went to the ball, she celebrated her high school graduation!
Her fam and her famous Hollywood friends even dropped by the ceremony to snap a silly photo with her. Check out the pic!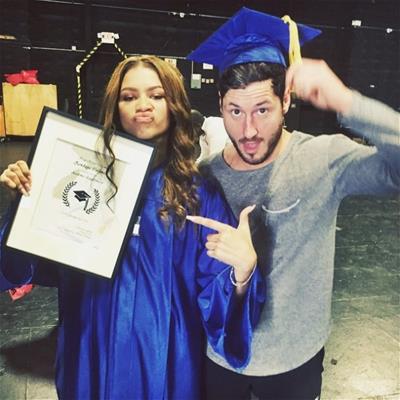 It's amazing how Zendaya balances all her school work, acting, singing and socialising! She's totes a superstar!

To find out loads more about Zendaya, pick up your May issue of Total Girl, out now!