We chat to Laura Bernard, the artist behind the gorgeous illustrations in Wonder Women Bingo. ✨

Hi Laura! Your illustrations for Wonder Women Bingo are stunning. Can you tell us about some of the mediums you used?

Hey guys! For all of the portraits, I used watercolour to colour and acrylic ink (pretty much the same thing as normal ink) to line the artworks. Ink is great to line with first so that you can rub out the sketch and then watercolour over the top so that the lines don't bleed into the water like many other mediums do! 🎨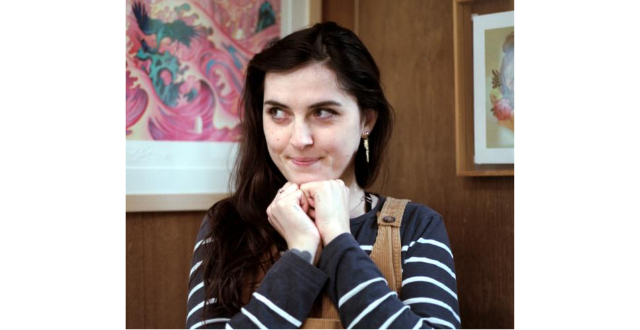 Laura Bernard | @laurabeedraws


How long did it take to illustrate the portraits?

One portrait takes about 2-5 hours. Some had more edits; some had no changes so didn't take as long! All up it took about 6 weeks but this included all the adjustments, scanning the original portraits and then editing each of them on Photoshop to make the colours pop.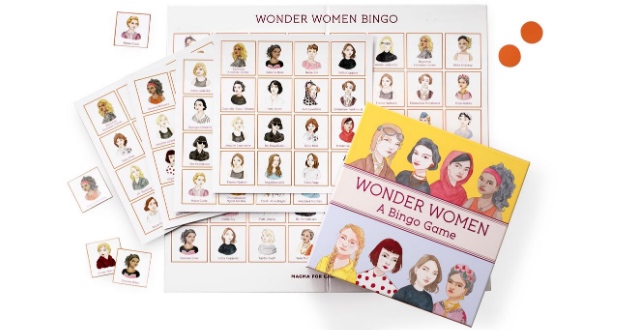 Wonder Women Bingo, by Isabel Thomas, illustrated by Laura Bernard, available at thamesandhudson.com.au, $29.99

Drawing faces can be so tricky! What are your top 3 tips for drawing portraits?

1. Draw lots and lots of faces. By doing this, you find out how you naturally draw noses, eyes, mouths, hair etc. and I think this is an important part of the process!


2. Draw different angles and expressions. This helps us understand how to draw a face, and what actually happens to a face when we; smile, laugh, frown etc. 😊
3. Start rough. Draw the general face shape and then ovals for the eyes and nose, keep it simple at first so you can easily rub out an eye if it doesn't look proportionate to the rest of the face (for example). Try not to add the detail in until you are happy with the general shape and look of things!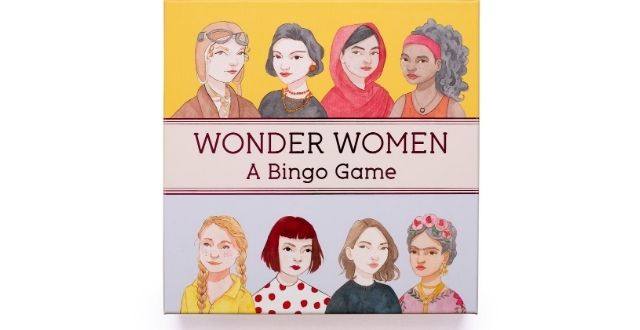 What is your top tip for painting with watercolours?
Watercolour is my favourite medium. I love the softness it brings. The key is good quality paper! You don't need the super expensive stuff, but go for the middle-range over the cheap stuff. Stay away from printer paper!

Aside for portraits, what are some of your fave things to paint?
I love coming up with whimsical ideas and I enjoy character design more than almost anything. I love creating a back-story and giving a character a life and the complexities of being a real person!
What advice do you have for young aspiring artists?
Honestly? I wish someone had told me that I could be an illustrator for a job. Or an animator, or a character designer, background designer. If you love art, and your dream is to become an illustrator of any sort, research what that actually means and ask people who do those jobs, how they got there, because it is actually an option! ✨ ✨
We are too often not encouraged to go down career paths that are apparently 'risky', but if you are dedicated, motivated and ready to learn and put in a lot of hours, honestly, GO FOR IT, you have my support!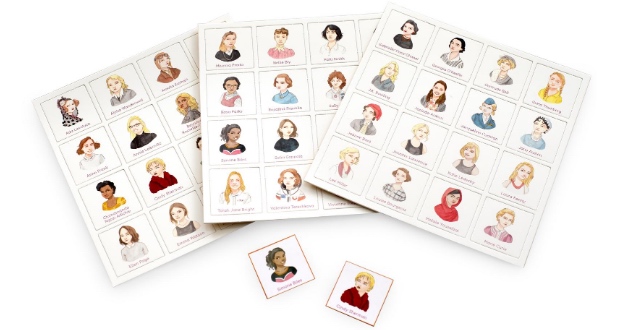 The game features some incredible women both past and present. Who are some of the girls / women that have inspired you?
Creatively, I look up to Rebecca Sugar. She created the Steven Universe series. She also worked on Adventure time for a long while. I also admire Jennifer Lee who is a screenwriter and a head creative at Disney studios. She worked on Frozen and Frozen 2 which are masterpieces for character, background, outfit and song design (all things she helped with).

Are there any fun things you learnt while researching the women in this game?

Actually yes! I found it so fascinating that Jeanne Baret was the first female traveler to travel the whole globe. She dressed up as a man and was an expert botanist herself which was her job on the voyage. There is only one illustration I could find of her, no photos, no other illustrated depictions. We barely knew anything about her, including what she looked like.

How would you describe your style in three words?

Whimsical, stylised, soft. 💫