How would you describe your style?
I'd say pretty simple and has this boho and indie vibe, but also can be super girly and fun.
If you could trade wardrobes with anyone who would it be?
I honestly wish I could rock and pull off half the outfits Kate Middleton wears. She's so fresh and pretty.
Who is your most stylish friend and why?
My friend Jadin Gould, for sure. She always has the cutest colorful top on with a bright blazer, and some darling shoes and a pair of floral or colourful pants. My jaw drops every time I see her with the girly/chic style.
What trend are you loving in 2013?
All the florals and colours honestly. I used to be big into wearing dark colours all the time, but this year I'm going to try and branch out into more a more colourful taste.
Is your sense of style similar to Kim' on Kickin' It?
As a matter of fact, yes! We have very similar styles, which I love!
What's it like being the only girl on the cast?
At first I was a little timid, and didn't really know how to act around the guys. But now we're all very, very close and I'm like one the guys. They're really great dudes and I couldn't ask for a better cast!
Do you ever see a cross over with another Disney show?
I think it'd be super fun to do a cross over with another Disney show! The guys and I have actually talked about it before and if the opportunity came up we'd be totally down for it!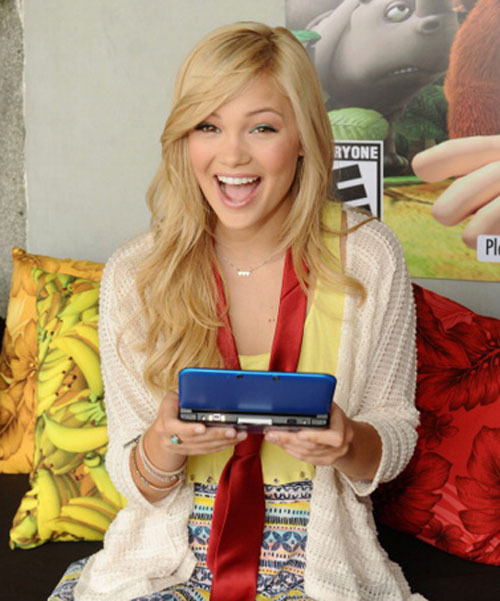 Photography: Getty Images
Did you know karate before you started the show?
Didn't know anything about karate before I started the show. Now I love it! We all learn something new everyday! Never would I have thought I'd be doing martial arts and now I am, and I totally dig it.
What's your fave karate move?
I'm all about the kicks, and my favourite kick is called a
Tornado
. Whenever I mess up my fight in a scene my go-to move is that one, haha.
What's something that we wouldn't guess about the cast of Kickin' It?
We are all really into music. We have this hangout area of set called 'The Man Cave and Olivia', and we have this whole jam set-up there. During our breaks we go there and jam out on the keyboard, drums, guitar, bass, and we'll sing! It's a blast!
Who's the biggest prankster on the show?
I'd say either Jason or Leo. They're both really into making a funny joke and they do it all the time! Their such goobers! I love them!
Can you tell us about an embarrassing moment on set?
I can remember in the first season, for the first time I did this crazy dance (that is now an on-going thing for my character) in this scene. Well we were having a producer run-through and in the middle of the scene I was supposed to stand up on these mats and start dancing crazy. Well I did... But completely fell off the the mats backwards and rolled onto the ground. It was embarrassing but a laugh for sure.
Can you give us any sneaky clues on what's going to happen on Kickin' It?
You'll definitely see some chemistry building between my character, Kim, and Leo's character, Jack this season. I'm sure the fans are really anxious for that!
You're obviously a very talented singer, what was it like recording These Boots Are Made For Walkin' in the Shake It Up album?
SO FUN! The song has such a cool vibe and a really great beat! It was fun to be in the booth dancing and singing. I love the song too!
What kind of music do you enjoy making?
I'm a huge fan of modern pop, but I do like soulful music as well. I love
Colbie Caillat
and
Bruno Mars
. Both of their voices are so beautiful and unique.
What's the best thing about being a Disney kid?
I love being apart of the Disney family. It really is a big, loving and fun family to work with!