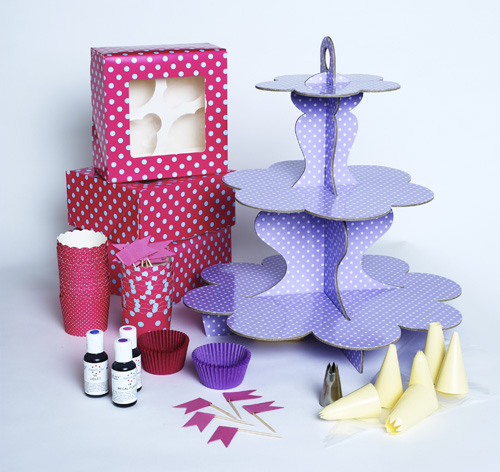 Baking is the best thing ever, right?! Coz we know how much you love to bake and create, we've got a special cupcake kit for you!
We've picked the coolest theme (polka dots of course!) and filled the kit with everything you need to make the most amaze cakes ever!

For just $29* you'll get:
1 tiered stand
3 coloured gels
3 cupcake boxes
25 flags
25 cupcake cases
25 baking cups
1 metal piping tip
6 plastic piping tips
5 disposable icing bags
So. Much. Baking. To buy your own kit, click here!

Plus check out the latest issue of Total Girl for a super yummy recipe to try and the coolest icing techniques to get you started!

What's your fave cupcake flavour? Let us know in the comments below!