OMTG we love how much Taylor Swift, our July issue cover star, appreciates her fans. She always goes out of her way to surprise them, and this time around, Tay made a sticky sitch right with a big surprise!

One of Tay's fans, Stephanie, was on her way to Taylor's London show in Hyde Park, when all of a sudden her flight from Amsterdam was delayed by nine hours! She arrived at the same time that Tay had started performing, and was so devastated that she complained to the airline.

But then, Tay heard about it and offered to buy Stephanie and her friend free tickets for her show in Dublin! Stephanie made it to the show in the end and took this pic to show Taylor: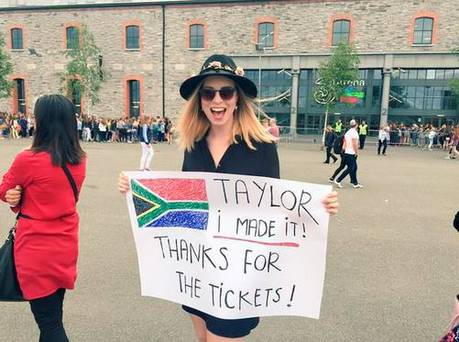 Yay for Tay and her big heart!

TGs if you could see Taylor perform anywhere in the world, where would it be?