Liv and Maddie
has to be one of your fave shows. Besides the fact
Dove Cameron
is our dream bestie, it's just so fun seeing two twins who are so different work so well together.
But we don't know if you've heard… Season 4 is going to be the last season of the show! *cries* The final season is also set for a MASSIVE change!
If you've watched Season 3 you'll know that twins graduated high school (yaaas!) and are now off on another adventure: to CALIFORNIA! Yep, the girls are moving to live with their aunt and cousin (bringing the fam of course) while Maddie goes to university to become a boss basketballer, and Liv begins performing full time.
Co-creator of the show
John Beck
promised we'd still see some of our fave characters in California, saying, "I can't wait for everyone to meet the fun band of quirky characters the family befriends in LA. But don't worry, we made sure to find ways for all your favorites from Wisconsin [to show up] on the West Coast, too."
So while that's a pretty big change, perhaps an even bigger one is that the show will now be called
Liv and Maddie: Cali Style
.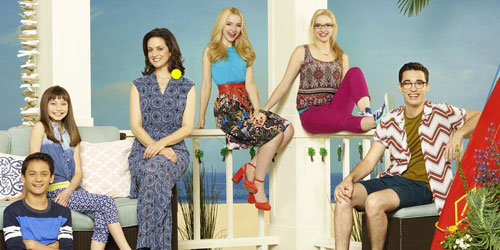 Image: Twitter
Crazy huh?! We're excited to see Dove's fun duo no matter what though and will def be tuning in.
What do you think of the changes? Let us know in the comments below!