We're totes into Jai Waetford's sweet voice, and he's just released his new EP Shy! TG's Erin got to chat with Jai about starting a career in music and what to expect from the new EP.
What's your favourite song on the new EP?
Probably 'Shy', just because it's an original. The other four songs are covers that I really like.

Tell me about the writing process of 'Shy'.
We were actually writing another song one day, and I was just playing some chords and the producers were like "Woah, hold up! What's that?" and I said it was an original, and they said "Let's record that!"

What advice would you give to anyone wanting to write their own music?
Just write something down, like a story. Then just put a melody behind it, whatever you think sounds nice. If you can play an instrument it makes it a lot easier, it flows a lot easier.

How do you beat nerves on stage?
I turn it into an excited and positive vibe and just take it out on stage.

What's your dream for the future?
I hope to be overseas and worldwide – I don't want to be a huge superstar, as long as people find joy in my music from all different reaches and all aspects of life.

What's the craziest thing a fan's ever done for you?
A fan flew in from Japan overnight just to come and see one of my shows. She couldn't speak English at all but her friend could and she told me that she'd flown from Japan. That's an expensive flight to come and see me! I asked her if she enjoyed the show and she just started crying!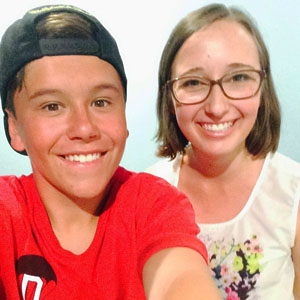 Jai and TG's Erin hanging out!

Shy is out now through Sony Music Entertainment Australia.