OMTG! How many times have you wished for a puppy for Christmas? Like Forevz.
SQUEE… Demi Lovato got an early visit from Santa this year and is now the proud owner of this itsy bitsy puppy! We're so jelly at TGHQ.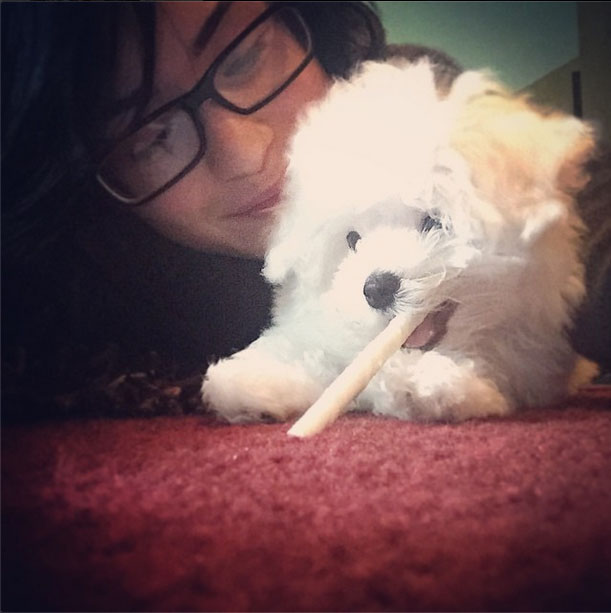 A-DOR-A-BLE.

And if you think that photo is just TOO MUCH cuteness to handle, look at this photo of the little puppy under the Christmas tree!! Merry Christmas little guy!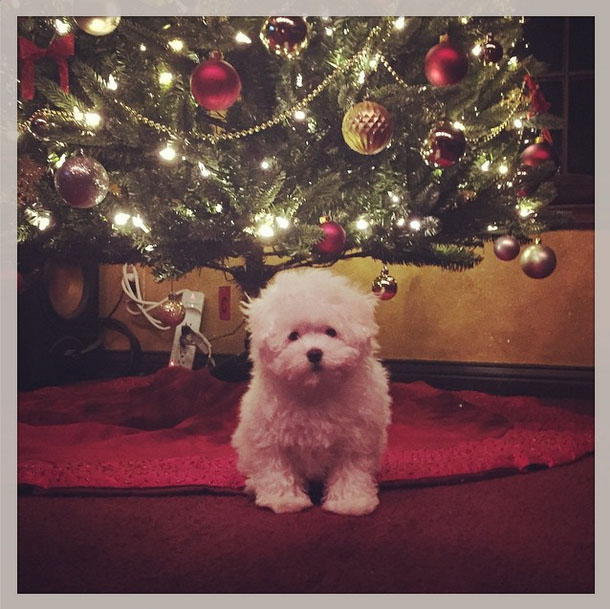 Squee!

There's no word yet on what Demi might name the pup but we're super excited to hear about it! What would you call this ball of fluff TGs? Let us know by leaving a comment!