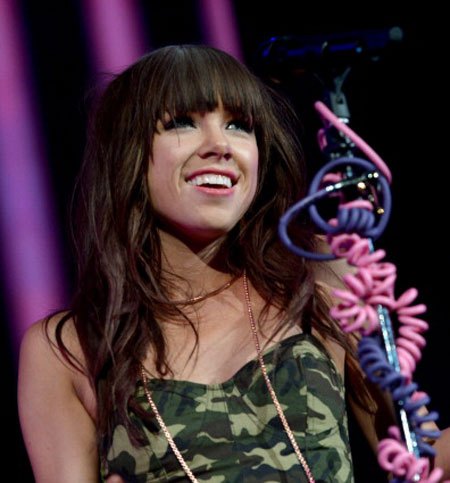 Birthday:
November 21, 1985
Hometown:
Mission, British Columbia, Canada
Why she's a star:
Carly nearly won Canadian Idol in 2007 (she came third!)

She's friends with Justin Bieber, who helped make 'Call Me Maybe' famous around the world!

Umm... have you heard 'Call Me Maybe'? So catchy!

She says she's, "naturally very competitive".
Why we love her:
Carly writes her own music, and can play the guitar!

She's curious about everything - in fact her second single was titled 'Curiosity!'
Wacky fact:
On tour, her band all started pretending to have British accents! Carly thinks driving for hours and hours made them a little crazy. LOL!