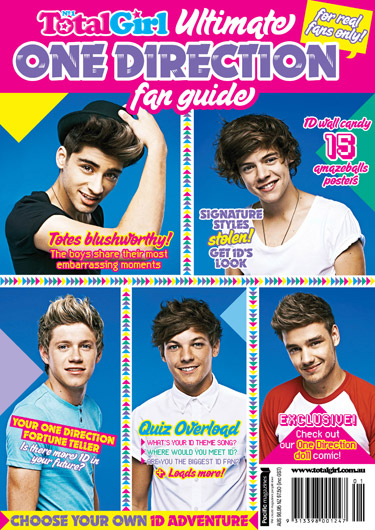 The Ultimate One Direction Fan Guide will still be available in New Zealand next week. We'd love to hear what you think - send us a comment once you've read it! - TGHQ
Here at TGHQ we LOVE One Direction, and we know you do too!
So many of your amazing emails, comments, letters and shout-outs have said the same thing:
You love 1D, and you want more of the band in the mag!
We decided to go one step further: Total Girl has compiled the
Ultimate One Direction Fan Guide!
The mag includes:
- 15 amazeballs posters
- Where YOU would meet One Direction
- Their most embarrassing moments, and
- Our exclusive 1D doll comic!
- And waaay more!
Look out for Total Girl's Ultimate One Direction Fan Guide in newsagents and supermarkets, or buy it online now!
UPDATE: TGs from New Zealand, you can buy the magazine at newsagents, or online here!