Rain rain go away, come again another day! Here at TG we love picnics, and hate being stuck inside. Luckily you can totally have a picnic on your lounge room floor when the weather is awful.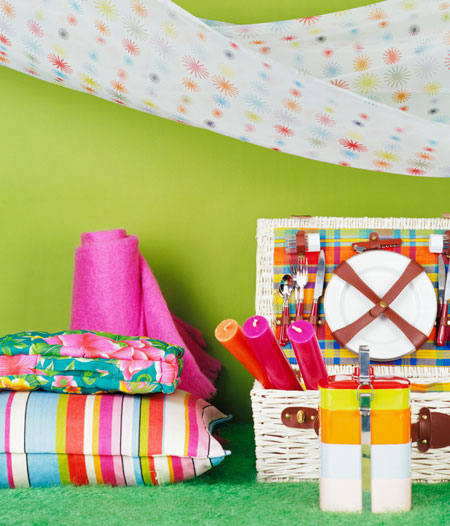 Here are our tips for the Ultimate Indoor Picnic!
Get comfy and creative. Build a blanket fort, have a pajama party, put up some cute decorations like our DIY Bunting. Make sure you and your BFFs are snuggly and warm!
Bake up a storm! Brownies, cupcakes, scones, ask Mum or Dad to help you cook some yummy, warm creations. And don't forget the hot chocolate!
Sports! Just because you are inside doesn't mean you can't play picnic games. Clear a space and play indoor cricket with balled socks and a rolled up newspaper bat. Sock-soccer works well too!
Bring the outside in! When there's a break in the rain, pick some flowers to make a super sweet arrangement that will add that air of nature to your event. Ask your 'rents first, so you don't accidentally pick their prize-winning petunia!
Have fun! It might be raining and cold outside but if you're having fun with your BFFs it doesn't matter.