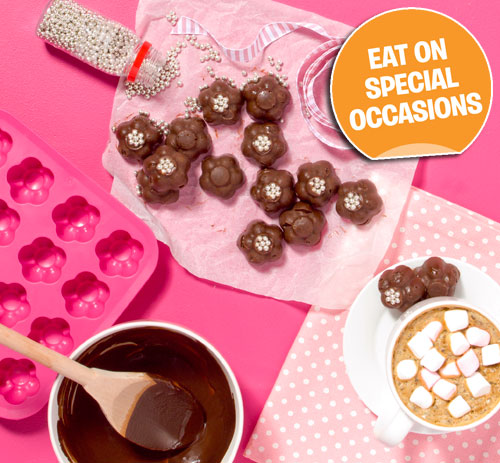 Makes: 16
What you need: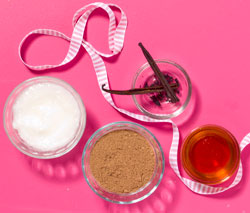 1/2 cup coconut oil

1/4 cup maple syrup

1/2 cup cocoa powder

1 tablespoon vanilla bean powder

What to do:
Place coconut oil in a small saucepan. Ask a 'rent to help you put the pan on the stovetop over a low heat. Cook, stirring until melted. Pour into a glass mixing bowl.

Add cocoa powder, maple syrup and vanilla bean powder. Stir until well combined.

Pour mixture evenly into a 16-hole silicone chocolate mold. (We got ours from Spotlight). Place in the freezer for 20 minutes to set. Remove, tip the molds upside down over a clean bench and gently push the base of each chocolate downwards until it pops out.

Store chocolates in an airtight container lined with baking paper in the fridge for up to one week.

Tip:
Coconut oil is available from the health food aisle in supermarkets. It has a delish creamy flavour and sets perfectly for chocolate making!
What's your fave Easter recipe TGs? Tell us in the comments below!