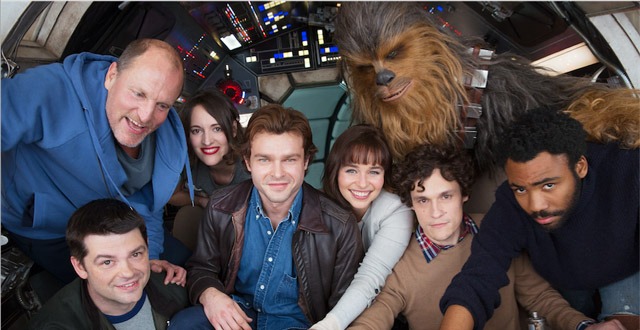 Hey TGs!
Swashbuckling - it's a word I don't get to use nearly enough! Now that I've seen Solo: A Star Wars Story, I can - that is one swashbuckling adventure movie.
So as you may know, it's set, er, a long, long time ago in a galaxy far, far away. So long ago, in fact, that Han Solo is a young dude who hasn't even met Chewbacca yet, or set foot in the Millennium Falcon. For those who don't know, Alden Ehrenreich is this movie's young Han, as opposed to Harrison Ford, who is vintage Han.
Han wants to be the galaxy's best pilot, like the boss of the air. When he is separated from his fave gal Qi'ra (Emilia Clarke), cue a series of daring escapades in which he must team up with the Wookiee we have all come to know and love, and have epic adventures as he tries to find his way back to her.
I thought the flick had a great sense of humour and was terrific fun. Fans will want to get amongst because it has a lot to offer: spectacle, cool, hilarious aliens, adventure, love and two of the best pals space has ever seen.
Solo: A Star Wars Story is in cinemas 24 May.