Guys!
Guess what! It's my sister's birthday next week and I cannot think of a present that's just super WOW. She's turning 15 and really likes hair stuff, magazines, riding on her scooter and animals. I've had some cool ideas but I really need your help on this! I'm gonna write my three coolest ideas here, and then you can either choose one of them or tell me YOUR cool idea. Sound good? Here we go!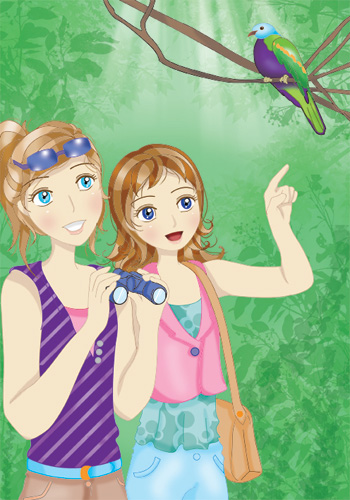 1. A day at a wildlife park.

Holly really loves all animals, but she SUPER LOVES baby animals. So I thought maybe I get her a pass to a local wildlife park where she can pat baby kangaroos and stuff.

2. New scooter wheels

I found these amazing ones that flash lights when they move, and I think she will think they are ADORBS. They're a bit expensive but Mum said if I really want to get them for her she would pay the extra money.

3. A DIY hair kit

I found this super cool DIY in one of my TG mags where you stick cute stuff to hair clips to make them really pretty and fun. I thought I could do heaps of these in different designs and put them in a pretty box labeled "Holly's Hair Things".

So these are my ideas. I like them all but I almost like them TOO much and can't decide between them! Let me know in the comments which one is your fave, or if you have an even COOLER idea!
Love Jessie x