Hey TGs!
Do you like space as much as I do? One of my fave ever interviews that ever ran in TG was with Marsha Ivins, an astronaut who'd been to space FIVE TIMES! I knew Hidden Figures would be the movie for me because I like rockets that go blasting off into zero gravity and also films about maths.
Hidden Figures has gotten really famous lately since it's won a swag of awards. I totally see why! It was smart and inspiring. I really think it's for YOU. For girls just like you who want to do big, amazing things. For girls who want to break down barriers and who won't take no for an answer and who want to be the first to get to do things that girls have never done before. The coolest thing is it's based on the real stories of real ground-breaking women who worked at NASA way back in the 1960s.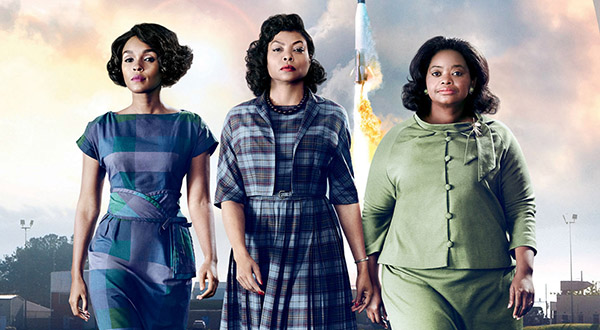 When we first see our hero Katherine Goble, she's a little girl who is very, very, very good at maths (the real life Katherine graduated high school aged 14! How epic is that?!). Even though she lives in a time when being a girl and having brown-coloured skin make life very difficult for her in the world where she wants to make a mark - the mathematics behind space exploration - she's quietly tough and determined which makes all the difference.
Do you want to see Hidden Figures? If you went to space, what would you most want to do? Let me know in the comments!
xo Claire