Hi TGs!
You'll never guess where I am going! Okay well if you scroll down and see the pic you will - I'm going camping with my family!
Mum and Dad planned this trip as a surprise, because they're sick of Holly and I always being on the computer or watching TV or fighting over the iPad... sound familiar? Yep, we went camping last year for the same reason (that's where I got the pic from).
Dad is packing the car at the moment and Mum is getting food from the supermarket. I swear if they had their way, we wouldn't even have electricity in our house! They're super keen for us to get back to nature, whatever that means!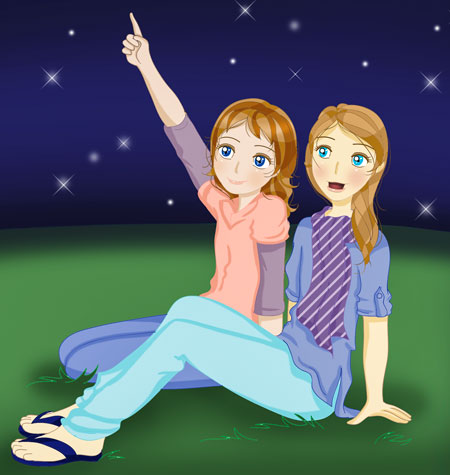 Mum said she'd buy marshmallows so we can toast them over the camp fire, and Holly and I will totally have D&Ms and watch the stars like last time.
I just hope that it's warm enough to go swimming for pretty much the last time this summer (well autumn).
Anyway so looong story short, I won't be able to blog for a week. But I'll be back with loads of funny camping stories soon!
Happy Easter TGs! I hope you get bucket-loads of eggs!
Jessie xx