Hi Total Girls,
I am literally bursting at the seams; I can't wait to share with you my recent trip to LA. I was lucky enough to travel over to LA with Saturday Disney and first stop was the Disney Descendants Premiere! This was an actual Red Carpet event in LA, how cool is that, only the carpet wasn't red it was purple.
I caught up with all of the cast members; we spoke about what it is like to be the descendants of Disney heroes and Villains plus loads more, make sure you tune into Saturday Disney September 12th to see all of the interviews.
If YOU could be a descendant of any Disney character who would it be?
Me, well I would pick Maleficent! So technically that means Dove Cameron and I are similar. Dove (Liv and Maddie) was so lovely, I gave her a plush Koala bear as a gift, you are never too old for stuffed animals; she told me she collects them. (SAME!)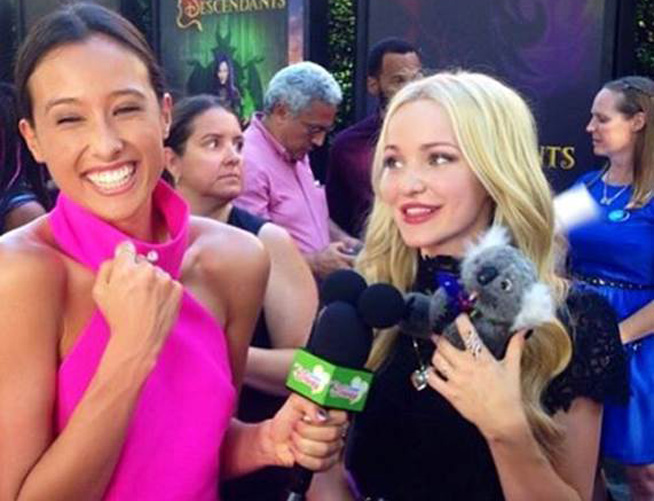 Here is a picture of Nathan and I on the purple carpet with actress Sophia Carson, she plays Evie, the Evil Queens daughter.

(The reason why I look so concerned in this photo is because Nathan aka the Magic Mirror just gave Sophia an APPLE from the Evil Queen, don't worry it's not poisonous!)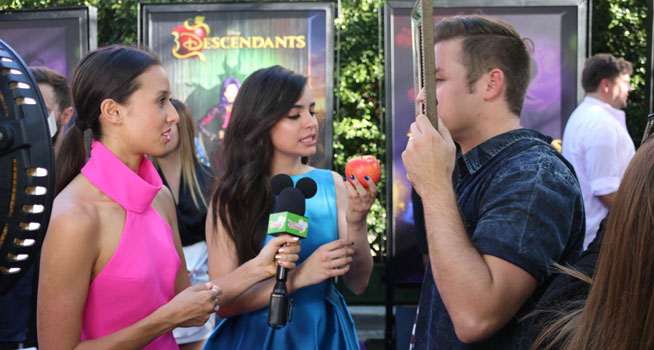 Did you know that there was an Aussie in the film too? Mitchel Hope was representing all us Aussies, he played Prince Ben, and also had some great advice: if you want to be an actor or an actress keep at it and never give up on your dreams!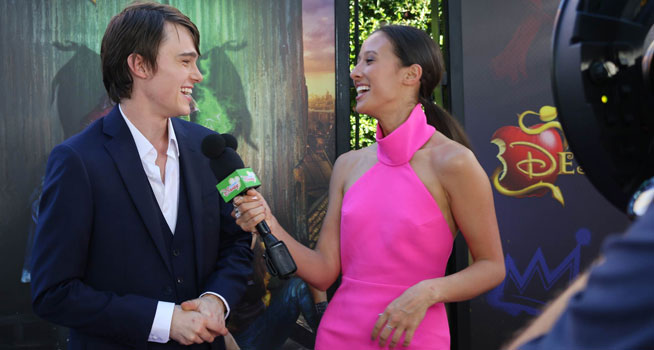 We then visited the sets of Best Friends Whenever and Girl Meets World! Met a lot of the stars, had a lot of laughs and we were shown how their shows are put together! There are a lot of people involved from lighting, to makeup, to directors, producers, wardrobe, camera operators, sound guys, the list goes on!

This is Sabrina Carpenter and I on the set of Girl Meets World having a little chat in between filming.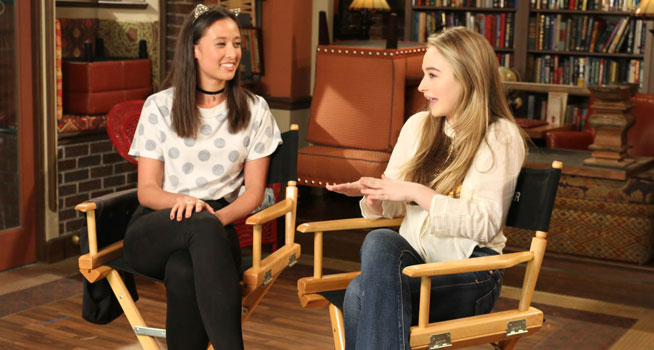 This is Rowan Blanchard and I having loads of fun on set!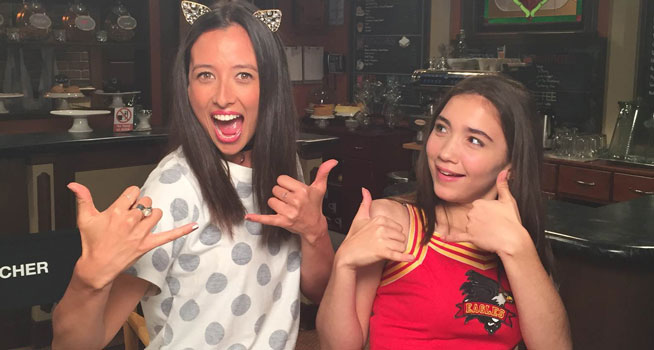 I feel like I have so much more to tell you so make sure you are watching Saturday Disney to catch all of our adventures. Until next time TG's, and remember be strong, be bold and always follow your dreams!
Love Teigs x