Hi guys!
I'm feeling sooo much better! Thank you so much for all your super nice messages, they really cheered me up.
After a day in bed and loads of care from Mum (ILY Mum!) I was okay to go back to school.
I don't know if you've got the new Total Girl mag (it's got one of my fave celeb's on the cover, Bella Thorne) but in my blog I wrote all about the camping trip that I went on with my fam.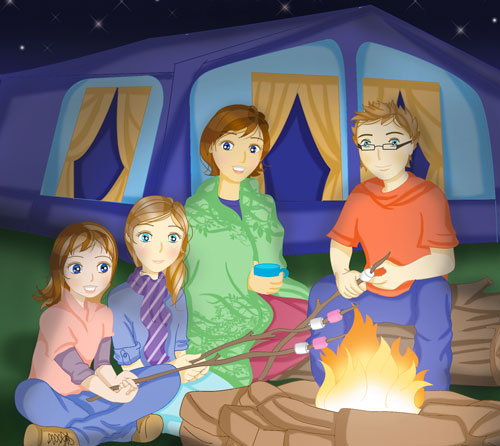 It actually turned out to be heaps of fun, even though I was kinda unsure at first. One of the bits I really missed was not having an iPad or computer, whoops! I guess camping is about getting back to nature.
I read my book loads (I'm doing
Alex's TG book club
, it's awesome), went for bushwalks with my fam and just chilled out.
What are you doing this weekend? Anything fun?
Jessie xx