Hey Tgs!
Guess who's back from LA?! Meeeeee! And I had the best time EVER!
Firstly I wanna give a HUGE thank you to
Disney Channel Australia
for taking me on the most awesome once-in-a-lifetime experience half way across the world and bringing me on set to all my fave Disney shows and to the
Radio Disney Music Awards
(which I'll tell you guys ALL about!)
SEE ALSO: ALL THE 2016 RADIO DISNEY MUSIC AWARDS WINNERS

So let's get to it!
After a 13 hour flight (without much sleep cos I was soooo excited!) we landed in sunny Los Angeles and chilled out at our totally rad hotel to rest up for the day before we got to work.
The first proper day we got there we headed in to Hollywood where we went to the set of
Girl Meets World
. I got to check out all the awesome sets like the school, the living room and lots more. Some of the actors were rehearsing, which was great to watch! I then sat down with the super cool
Rowan Blanchard
and interviewed her, followed by the bubbly
Sabrina Carpenter
. Both girls were SO lovely and SO awesome to talk to!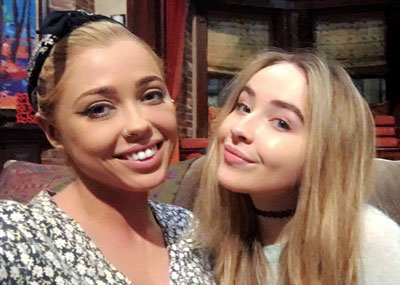 Sabrina and I hanging out on set
The next day we were back at it again – this time on set at Liv and Maddie!
There I interviewed
Joey Bragg
(who was soooo funny!) and
Dove Cameron
(who was totally gorgeous and really lovely!) Later on, I got to take a bunch of photos of their set (the Mexican restaurant one was my fave – it looked totes real!)
The hilarious Joey Bragg!
After we hung out wit the
Liv and Maddie
crew, we headed off to ANOTHER set lot – this time for
KC Undercover
! I was SO excited for this, cos I'm a HUGE fan of
Zendaya
! They were shooting the show for real when we got there, so we were lucky enough to watch them film a live scene (it was really funny!)
After they finished the scene, I got to speak to
Trinitee Stokes
(who plays Judy) – I totes adored her, she was so sassy and cool!
Then I spoke to
Kamil McFadden
(who lays Ernie),
Veronica Dunne
(who plays Marisa) then ZENDAYA HERSELF! They were all super cool, just like I thought they would be!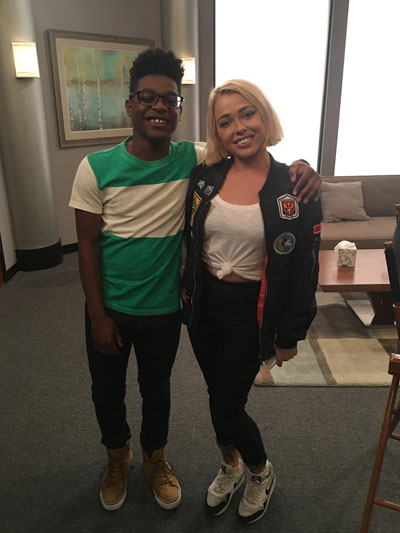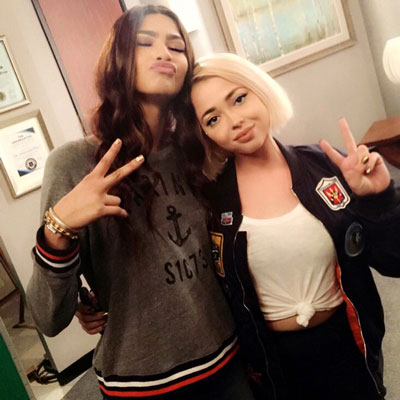 Zendaya and Kamil were awesome.
Finally it was the big day – the Radio Disney Music Awards!! We hit up the red carpet on a lovely sunny day and waited for the celebs. OMTG! There were soooo many! I got a bunch of photos with them – check it out for yourself!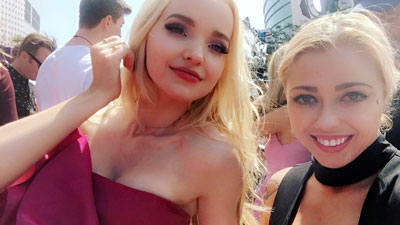 Me and Dove Cameron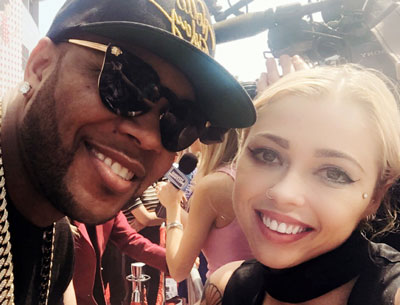 Hey Flo Rida!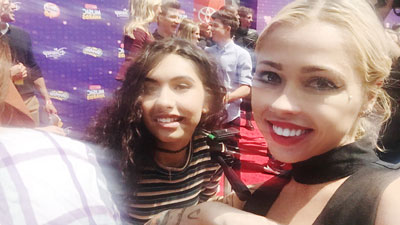 It's Alessia Cara!
We then went inside to watch the show – which was AMAZING! My fave part (which was soooo hard to choose) was probs when
Ariana Grande
sang! She has the best voice ever!
We also caught up with one of
our fave Saturday Disney friends
, Candice!!!
Well I hope you enjoyed my stories, guys! This is, like, a super condensed version of it – if you wanna see more pics of me with celebs, behind the scenes at the RDMAs and super-secret on set photos of all your fave Disney shows, then be sure to pick up the August issue of
Total Girl
, where I'll be including ALL THE THINGS!
Hope you guys have been well!
Love your pal Jess x