Leading up to 5SOS rocker Ashton Irwin's birthday celebrations, he decided to pay a trip to Taronga Zoo in Sydney!

The band has just finished touring Australia and New Zealand, so Ashton was enjoying having some downtime in his hometown.

Ashton loves animals, so he thought the zoo absolutely ruled, and he got some pics with the animals…including this totes adorbs possum!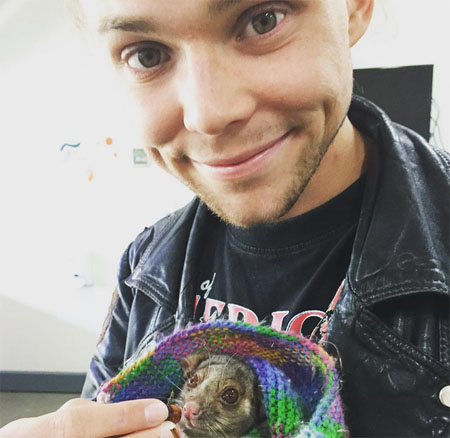 Ashton said that he thinks they look exactly alike!

What do you think? Does Ashton look like the possum? Tell us in the comments below!