Hey TGs!
It's TG's Rosie here. I'm a little (OK, SUPER) excited because I got to catch up with one of America's BIGGEST boy bands - Why Don't We! OMG! 😁 💕
Zach, Jack, Daniel, Corbyn and Jonah were in Sydney recently and I stopped by to meet them. Limelights, I was freaking out! 😅 🙀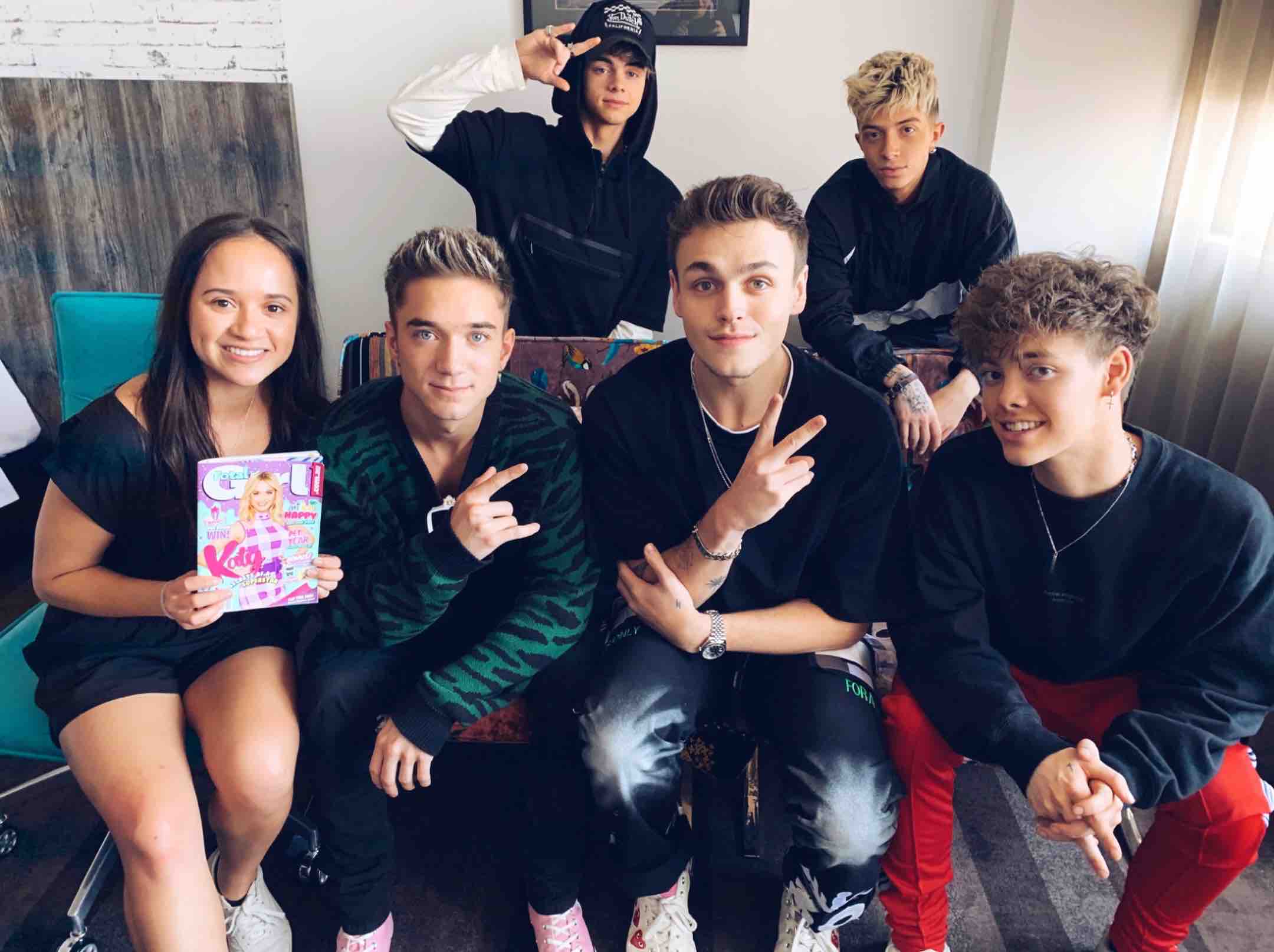 Fangirling with (front row, L-R) Daniel, Jonah, Zach, (back row, L-R) Corbyn and Jack. Feature image: Getty Images.
We chatted about their fave video moments, they shared some stellar advice on how to be confident on camera (BTW, Daniel has the sweetest message for you!), and we played a hilarious game of 'Would you rather...'. (I seriously could not stop laughing at this!).
You can read all about this and more in the Video Stars issue of Total Girl - out now! Look for Camila and Shawn on the cover. ❤️



If you could ask Why Don't We any question, what would it be?! Let me know in the comments below!
And don't forget to pick up a copy of the new mag! 😁 🎉
Speak soon,
Rosie x